7 health benefits of figs
This ancient fruit has always been known for its goodness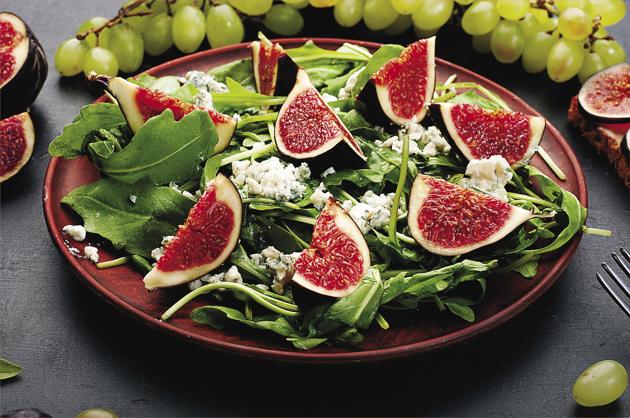 Published on Aug 05, 2017 10:19 PM IST
Hindustan Times |
Shikha Sharma
Figs (anjeer) have been around almost forever. They've been mentioned in ancient Greek and Roman history, almost always connected with prosperity, abundance and fertility. Today, figs have been found to be useful for many health conditions, as well as the improvement of general health.
Benefits
 Good for the fertility of both genders. Modern science attributes this to the presence of minerals essential for the formation of vital hormones connected to fertility.
 A natural antidote for piles. Figs are rich in soft natural fibre, yet they are able to create the bulk that is important for the peristaltic movement.
 A wonderful natural alkali. Figs have the ability to change the stomach's pH from acid to alkali, so people with stomach disorders like acidity, indigestion, and Crohn's disease benefit from consuming figs that have been soaked overnight every morning for few weeks.
 Great for increasing energy and nerve nutrition. Figs are a rich source of natural Vitamin B Complex that is particularly vital for the nerves in this age of stress and anxiety. Figs are also great for post-menopausal women who tend to suffer from a Vitamin B Complex deficiency.
 Allows weight gain without belly fat. Figs provide natural stability and improve metabolism. For best results, consume figs with organic and pesticide free milk.
 Reduces high blood pressure. With plenty of calcium and magnesium, figs are able to relax the blood vessels by providing the right minerals for electrolyte balance.
 Healthy for children. Kids with a sweet tooth could be weaned off sweets that lead to tooth decay, weight gain and metabolic complications by giving them figs as a snack.
 Super for sports. People who are in aerobic sports find figs an excellent pre-workout snack that gives energy without loading the body with sugar.
From HT Brunch, August 6, 2017
Follow us on twitter.com/HTBrunch
Connect with us on facebook.com/hindustantimesbrunch
Close Story
Personalise your news feed. Follow trending topics