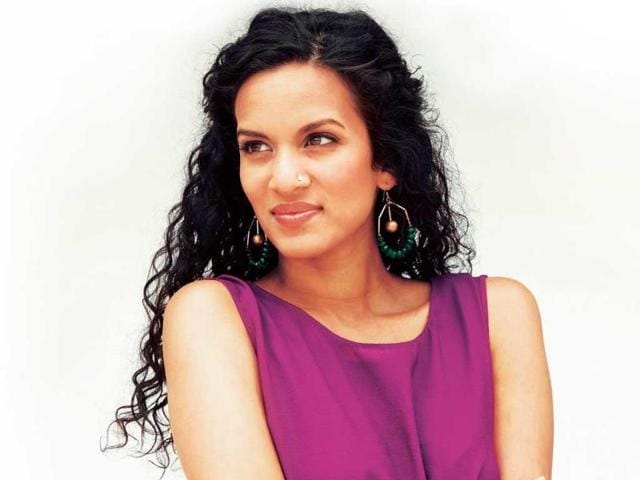 I've never worked with an alien, says Anoushka Shankar
All music is world music, says the sitar player as she discusses working with Norah Jones, and bringing together the East and the West.
UPDATED ON DEC 21, 2013 06:04 PM IST
Two years after releasing the Grammy-nominated Traveller, London-based Anoushka Shankar is on a concert tour with her new studio album Traces of You, which also features her half-sister Norah Jones. We caught up with the celebrated sitarist-composer in Delhi. Excerpts from an interview:

Who is the 'you' being referred to in 'Traces of You'?
I am glad you asked me that. The album is not a tribute to my dad, as people keep assuming. It was my last album and sadly for me, my father happened to pass away last year. So obviously, that influenced the music I was making. A lot of the songs on the album are about the loss, about my feelings around my father. But it's not a tribute. If I were to make a tribute album to my father, it would probably be an album of classical Indian ragas. This is just an album I have made in the year my father passed away.
Your father taught sitar to George Harrison. How are you bringing together the East and the West?
In my father's context, people were being exposed to the sounds of India for the first time. If you look at his collaborations, the work he did with Yehudi Menuhin or Jean-Pierre Rampal for instance, he has written Indian classical music in composition for musicians to play. So Menuhin was playing Indian ragas, actually. The type of collaboration I do is different. Today, several generations down, it's about the dialogue which happens after the introduction. It's about getting to know each other and influencing and sharing.



How do you switch between being a composer and sitar player?
Our musical form is ancient, but within the form we are meant to be able to improvise. There is an aspect of creativity in our classical playing unlike in the West, where usually it is clearly delineated. There, someone can either be a performer or a composer because they are two very different ways of thinking. In my case, they are interchangeable because I feature myself in a lot of my compositions (laughs). As a sitar payer, I am thinking in terms of interpreting music. It's about showing the best thing you can in that moment, in a beautiful way. As a composer it is a step before that, when you have to create a character. I suppose being a composer is similar to being a director, while a sitar player is like being an actor.
What was collaborating with Nitin Sawhney and Norah Jones like?
I've been lucky to work with many creative people. My work with [musician and composer] Nitin Sawhney on Traces of You is more similar to my collaboration with Javier Limón in Traveller, because he worked as a producer. Like a lot of people I work with, Nitin was a friend first and that creates a good sense of safety and chemistry to write songs together. Working with Norah was lovely. The content was very personal and it was great to share it with my sister. Artist to artist, she's an amazingly good singer.
Your use of the hang drum in the eponymous single is interesting…
It has a tonality that complements the sitar in a beautiful way. Also Austrian percussionist Manu Delago, who is on tour these days with me, is the very best hang drum player in the world.
Would you classify your sound as world music?
Everyone on this planet falls into the world music genre. I have never worked with an alien! Unless I travel to space and start to work with aliens, every musician I work with has to be a world musician.


From HT Brunch, December 22
Follow us on twitter.com/HTBrunch
Connect with us on facebook.com/hindustantimesbrunch
Close