Note to self: Weddings are fleeting but pictures are forever... save the hysteria and learn how to pose!
And other such pieces of advice you would give your younger self, now that you are armed with the wisdom of experience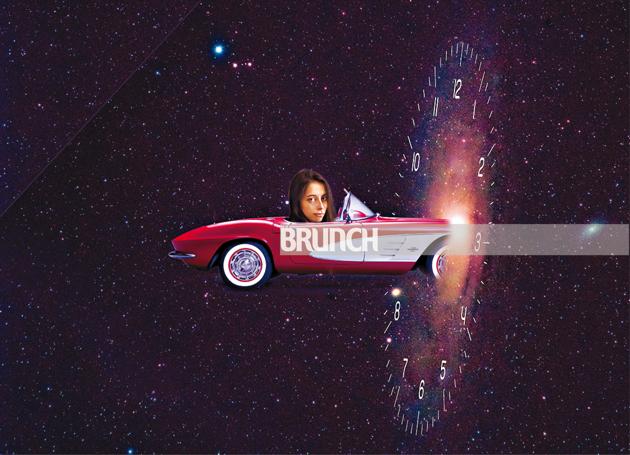 Updated on Apr 27, 2019 10:34 PM IST
Hindustan Times | By Rehana Munir
I'm sure of it. The genie in my laptop has been enrolled by a trade union in the lead-up to Labour Day (May 1). The machine has stopped obeying my commands; it blinks and hisses temperamentally; and occasionally even heats up like a rebel about to revolt. In meek response, I did something I've never done before: backed up my data on a hard drive. Much have
I suffered the consequences of arrogant youth. Not this time. The simple act of copying my files onto a storage device has made me wonder what else I'd advise my younger self to do, with the wisdom of experience. Here's the list, straight off the top of my rapidly greying head.
Learn how to pose
"Weddings are fleeting. Marriages are unreliable. Pictures are forever." A wise friend uttered this worthy aphorism as she marched photogenically into conjugal bliss. In my case, all those youthful pretensions of being natural and candid are now coming home to roost. I'm regularly shown ego-deflating pictures where I'm captured in some version of mania. Ebullience doesn't always translate well in photography, I've learned the hard way. Perhaps that explains why all those supermodels stare fiercely/suspiciously/superciliously into the cameras of fashion photographers. Far better to contemplate the sad beauty of the world when an unforgiving lens points at you; save the hysteria for the moment after.
Answer the hairdresser's questions
This one's important. No, the hairdresser's questions are not philosophical or rhetorical. No, the hands hovering on top of your head do not, by some supernatural provision, know how you like your hair. No, it's not vain to have an opinion about your hair. No, it's not okay to be imprecise. No, it's not okay to say, "My hair grows very fast, so you can do what you want." No, the haircut will not turn out okay despite your non-cooperation. No, it's not your fault you're being likened to Salman Khan in Tere Naam or Severus Snape from Harry Potter. No, they haven't been called 'hairdressers' for years now. No, no, no, no, no.
Dance at parties
I'm not suggesting this in that uplifting, 'always wear sunscreen' way. Well, maybe a little. Dancing at a party serves more purposes than I can list here. If you're drinking, you feel you're dancing well, and that's a good feeling. If you're not, people think you've been drinking and don't pester you about not drinking. When you're drinking and dancing, you're not talking, and that prevents incriminating conversations. When you're not drinking but dancing, you're not talking and that prevents boring conversations. Plus, it's good exercise.
Absolutely never speak in superlatives
The best thing. The worst thing. The greatest, the coolest, the saddest thing. I won't ask my younger self to stop thinking in these categories. All I'm telling her is to not say it out loud. That way, when she stops liking those little sugar-dusted, heart-shaped biscuits, siblings won't accuse her of being fickle. When she's over her Farhan Akhtar crush (because she's heard him sing), friends won't remind her of her obsession decades later. When she begins to love the hills, she won't be made to feel like she's cheating on the beach. Think it, young one. Just don't state it emphatically. People never let you forget – or change – things.
Make that trip
Whether it's a family trip to Prague or an impromptu drive on the sea link: do it. Yes, there are those valid constraints of time and money, aching head or heart to consider. But the rewards far exceed the cost, and this becomes clear once the people who make the trip return with their suntans and Facebook albums, epiphanies and duty-free whisky. Travel changes things – always choose to travel. Filling a tourist visa form recently, the questions almost scared me into scrapping all plans. 'Tell us specifically what you plan to do while there' was particularly repellant. 'Things to do with art, culture, food and drink' was the best I could offer. Add nature and friends to that list, and it's a recipe for a good life, younger self.
From HT Brunch, April 28, 2019
Follow us on twitter.com/HTBrunch
Connect with us on facebook.com/hindustantimesbrunch
Close Story