Summer wrap
From a mango overload to a royal surprise, the season has had its moments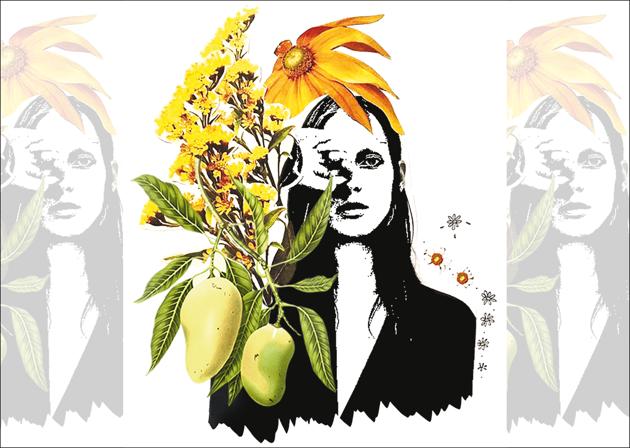 Updated on Jun 16, 2018 11:45 PM IST
Hindustan Times |
Rehana Munir
The rains have arrived dramatically along India's western coast. Cyclone warnings have been issued. Drizzles have culminated in floods. Pakoras have been fried and ill-advised romantic texts sent. My plans to buy an arty umbrella from a hipster store have come to naught, as usual. The hawker at the signal has lured me with her flimsy contraptions yet again. It is safe to say that summer has left the building. For all the heat and dust we've had to endure over the past few months, the season has had its moments. Here are a few.
Aams race
Yes, it does get tiresome how people go on about mangoes. Those pointless wars between hapoos and langda, dasehri and payari. But how not to gush? I've been generously gifted a carton of two dozen Deogarh mangoes. Plus a large jar of homemade aamras. Had the obligatory malai ice cream with mango at local parlours.
Tried the hipster mango, granola and chia desserts at organic cafés. Polished off the overpriced aam panna at a sattvik restaurant. Gained carnal knowledge by biting into sun-soaked mango pickle. I've even been woken from an afternoon nap by a mango seller enticing me with Ratnagiri alphonsos. And I can safely say, I am sated.
The Mother of the Bride
I love the British monarchy like Maneka Gandhi loves beef burgers. Elitist and delusional, they represent a world I wish to see replaced by one that's egalitarian and rational. And so the royal wedding was yet another must-miss event on my TV calendar. One lady changed that for me. Doria Ragland. A powerful reminder of the Crown's racist history, the bride's mother sat by herself through the elaborate ceremony, a picture of dignity, poise and motherly love. What tipped me over from warm and fuzzy to sickeningly sentimental was The Kingdom Choir's rendition of Stand By Me. And none of the A-list guests' fabled hats came even close to achieving the glory of the gospel singers' joyous hairdos. Long Live Inclusion.
An A-ha moment
I approached Deadpool 2 with apprehension; Part 1 had set the bar high for lowly humour. But the cheesiness (A-ha's acoustic version of Take on Me used with ironic sentimentality) coupled with wokeness (a blasé black woman superhero whose superpower is luck) worked well enough. And then there was Raazi, a 1971-based Indo-Pak spy thriller with a young Kashmiri Muslim woman protagonist. Alhamdulillah! It was neither preachy nor jingoistic. Though it placed itself within a pride-in-the-Indian-army context, it did manage to weave in an anti-war message. In a political climate rife with bitterness and hatred, we'll take Meghna Gulzar's sensitively crafted offering with gratitude. But the crowning glory of the season for me was BBC's Blue Planet II, which explored deep-sea life in all its abundance, contradictions and majesty. Through some crazy advances in marine photography, the documentary memorably depicts the violence and hostility inherent in the race for survival of underwater species. An awe-inspiring, imagination-firing, life-affirming dive.
The Wengerboys
IPL did what IPL does. But this year, we got ex-cricketers talking cricket in a sober studio. Radical. Kumar Sangakkara in a crisp white shirt, calmly speaking about the gentleman's game. Easily made you forget about the action in the stadium. Elsewhere in the world, a grey-haired man made an exit from the football stage prompting grown men to turn to mush on social media and local bars. The Wengerboys, I call them. Goodbye, Mr. Arsenal.
You made the most inexpressive gents on my timeline turn into pitiful blobs of jelly. That, to me, is your legacy.
Taking stalk
Pink, yellow, white bougainvilleas bursting out of the fencing at Joggers' Park. Droopy laburnums at the corner of the Bachchans' street, like jhumkas in that Jaya Bhaduri song from Abhimaan (1973). Frangipani that turns to champa as soon as you put it into your hair. Yellow Amaltas growing valiantly out of a street dug up beyond recognition. Red hibiscus in a gloom-defying balcony in Andheri. Gulmohar flaunting the kind of saffron I like.
Goodbye, summer. And I'll leave you all to your ill-advised monsoon texting.
From HT Brunch, June 17, 2018
Follow us on twitter.com/HTBrunch
Connect with us on facebook.com/hindustantimesbrunch
Close Story