The joys of solo dining
Join the TFO club, even if on a trial membership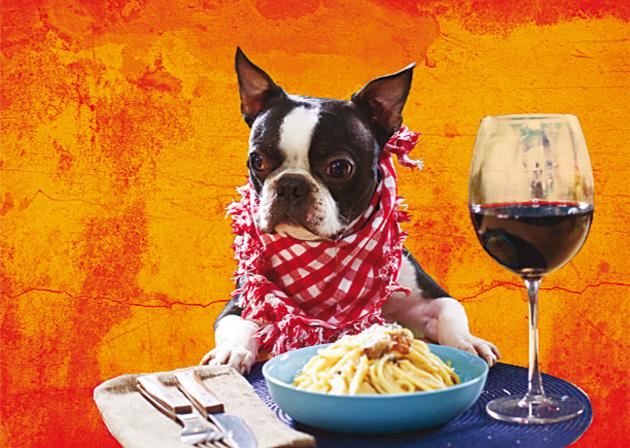 Updated on Jul 14, 2018 10:41 PM IST
Hindustan Times |
Rehana Munir
The clock strikes seven. You look around the empty room. The fridge is marginally closer than the stack of menus on the kitchen counter. You don't do apps. You examine the refrigerator — a few leftovers among bare slabs. You shut the door with one hand while lifting the pile of menus with the other. Insipid Chinese, overpriced Italian, dodgy Indian. Instant noodles do not provide solace today. Outside, a motorbike screeches, competing with frenzied drumming, either welcoming or seeing off a goddess. An insistent call to prayer from a minaret loudspeaker competes with four other minaret loudspeakers. The motorbike recedes. Instant noodles it is.
The TFO club
Of such evenings is adulthood in a city composed. More so if you live on your own or find yourself out of sync with the rhythms of those around you. But for many, the need for company is aching at meal times. I have friends who'd rather starve than eat alone. How silly, I find myself thinking. But then I've long been a member of the 'Table for One' (TFO) club.
The TFO Model allows you to start with dessert, have a starter as your main course and end with soup (in three different places, if you like) without judgment.
Incompatible meal timings, last-minute cancellations and sudden cravings — familiar daily obstacles — are nothing to the TFO set. For all the comfort of TV dinners, there's a real joy to dining out on your own.
Woman walks into a bar…
You're done at work. You head to the bar at the appointed hour and find your companions are stuck in traffic, held up at work or exhausted from all that binge-watching. You are a woman alone at a bar. You are meant to leave with a polite "I'm sorry!" to the indifferent bartender. Only, the bartender is not indifferent but pleasant. The rum and cola look imploringly at you. You stay for a drink. Then you have three more. You like your own company, you guiltily admit. This could be the beginning of a beautiful friendship.
It's time for dinner and there are plenty of options when it comes to company. But you're in the mood for steak, not conversation. You pay up, tip well and walk down to the steakhouse. Fairy lights, cheery music, red-and-white tablecloths. The gentleman at the counter smiles welcomingly. "Table for one," you say. He points to a corner table but you request for something a bit more central. "Filet mignon. Double." He takes the other plate and cutlery away from the table as you look around. As always, you're a curiosity at a specialty restaurant. Solitary diners are stock characters at fast-food joints, not proper restaurants.
And then there's the business of a lone woman diner at a fine dining restaurant. It's assumed that you're in the middle of a social experiment, a restaurant review or have been stood up.
Don't talk to the cashier
The overly attentive management treats you like royalty; the other diners treat you with caution and awkwardness. On the rare occasion that you see another lone diner at a proper restaurant, you stop yourself from making stereotypical assumptions. As you cut into your medium-rare piece of heaven, you wonder if she too is here just for the steak. You have your first bite and stop caring about who thinks what.
It's 10am at the Irani café. Elderly men drink in the morning news waited on by teens in their first job. Cricketers discuss the morning in the nets at one table. Pinstriped colleagues put the final touches to a presentation at another. Students drop in between soporific lectures. Kids drop by for Dinshaw's ice cream. A cat slips in and out, looking superior. The grey-haired locals order refills through barely perceptible nods. The entire scene makes you feel there's life yet in city life. I'm envious of the locals, smiling that knowing smile at other regulars.
You return the next day, armed with a book and an efficient eye-and-hand signal to catch the waiter's attention. The cashier, contrary to the cliché, is warm and chatty. And knows exactly when to leave you to your chai and musings. The day has started off well.
From HT Brunch, July 15, 2018
Follow us on twitter.com/HTBrunch
Connect with us on facebook.com/hindustantimesbrunch
Close Story