RBI increases withdrawal limit but demonetisation pangs still not over
Though the RBI has raised the day cash withdrawal limit to Rs 10000, availability of cash was far from normal, especially in rural areas.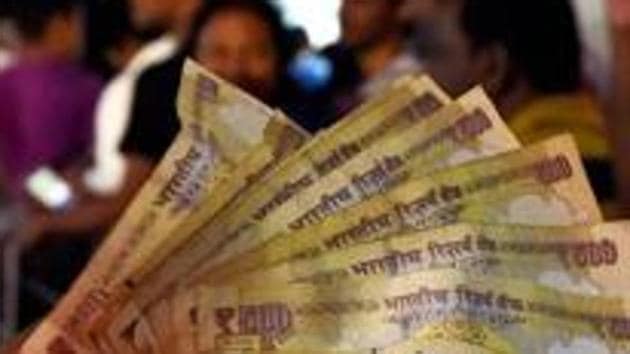 Updated on Jan 17, 2017 11:42 AM IST
Cash flow will still take some time to normalise across the country, officials said on Tuesday, a day after the daily withdrawal limit was raised to Rs 10,000 for the first time in more than two months.
The Reserve Bank of India (RBI) has, however, kept the weekly withdrawal limit at Rs 24,000, an amount fixed after the government's November 8 announcement recalling 500 and 1,000-rupee banknotes.
Sources said it may take another month for the restrictions to be withdrawn completely.
Bankers said while the situation has come under control in the metros and other big cities, the cash shortage is continuing at many places in rural areas.
"Cash shortage is still making life difficult… many bank branches in smaller towns are still refusing to give cash to customers," said CH Venkatachalam, general secretary, All India Bank Employees' Association.
A State Bank of India (SBI) report said 75% of the total value of currency notes would be back only by January-end.
Venkatachalam said there must be clarity on cash supply.
"The RBI and the government must tell us when the restrictions will be withdrawn."
However, the cash supply at ATMs across the country has improved considerably.
These machines are being provided with about Rs 9,000 crore per day against Rs 2,000-3,000 crore available to them in the early days of the demonetisation exercise.
Before the move, about Rs 13,000 crore was given to the ATMs for daily loading. Cash logistics companies and banks said the supply of currency notes of Rs 500 has improved significantly.
"We can say that currency supply is more or less adequate and the situation is now near normal," said Rituraj Sinha, president of Cash Logistics Association told Hindustan Times.
According to the central bank, currency in circulation as on January 6 was Rs 8.98 lakh crore, while more than Rs 15 lakh crore was sucked out of the system on November 8.
Read| RBI increases withdrawal limit: Here's a list of the withdrawal and deposit rules
Close Story
Personalise your news feed. Follow trending topics