India's internet economy to double to $250 billion by 2020: report
Updated on Apr 07, 2017 05:13 PM IST
India's internet economy to double to $250 billion with 690 million users by 2020.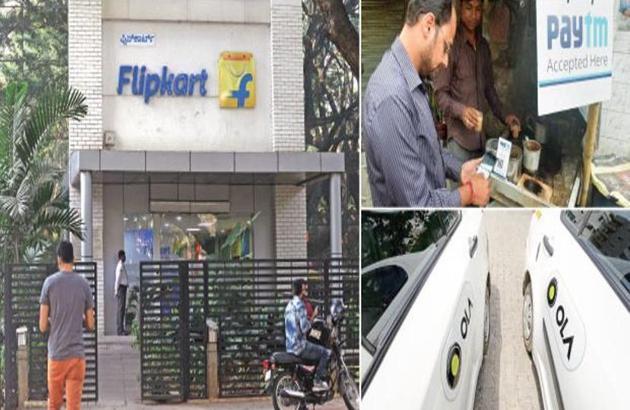 For technology startups, its investors and other internet entrepreneurs, this can be a moment of cheer, after all the gloom and doom, funding crunch and closures in the start eco-system.
According to a report titled "The $250 billion digital volcano" put out by the US-headquartered Boston Consulting Group and The Indus Entrepreneurs (TIE), India's internet economy will double to $250 billion by 2020.
India already has 391 million internet users and that number is expected to surge to 690 million by 2020, comparable to what China has at present. India has already crossed the number of internet users the US has, and according to Mary Meeker's 2016 report showed India as the silver lining in global internet growth.
According the BCG-TIE, high speed mobile internet adoption will be used by 550 million users by 2020, which is almost 85% of the total mobile internet users. Average data consumption is projected to reach 7 to 10 GB per user per month. Internet's contribution to the country's gross domestic product is also set to grow from 5% to 7.5%.
However, the report said that India continues to lag in internet usage compared to developed countries, despite four fold rise in smartphone penetration. Average data consumption per user continues to be low, standing at less than 1 GB data per month vis-a-vis developing Indonesia and Brazil at 2 to 3 GB per month and developed economies like Japan and US at 9 to 11 GB per month.
That is despite Reliance Jio's offering of free internet services, and incumbents such as Airtel, Idea Cellular and Vodafone lowering data tariffs. However, things are changing fast.
"By 2020, 4G enabled devices are expected to grow six times to 550 Mn devices, constituting 70% devices in use. Also, reliable high-speed data is becoming both ubiquitous as well as mass affordable (data rates have reduced to less than one-third in just four to five months)," said Nimisha Jain, a BCG partner and the author of the report.
Geetika Dayal, executive director of TiE Delhi-NCR said, "The conversation has moved from 'Internet of Things' to 'Internet of Everything', and digitisation presents a great opportunity for multiple stakeholders."
All digital services, the report said, will grow alongside. For example, digital payment transactions could go up by 30% to 40% by 2020.
"Digital economy will have a much broader influence beyond the direct economic impact. Digital adoption will deliver several citizen-centric social benefits like enhancing ease of doing business, improving access to services and products and transforming governance," the report said.
Personalise your news feed. Follow trending topics