Malaysia's IHH Healthcare wins Fortis hospitals deal, beats TPG-backed Manipal
Malaysia-based IHH's offer would invest Rs 40 billion directly in Fortis through a preferential allotment of shares at Rs 170 a share. The price is a 20% premium to Fortis's closing level on Thursday. Fortis rejected a competing proposal backed by private-equity firm TPG.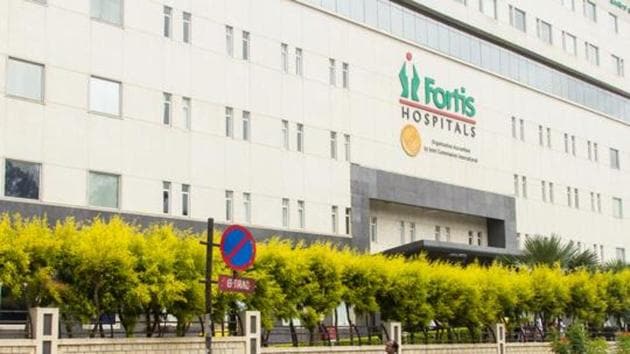 Updated on Jul 13, 2018 10:09 AM IST
Bloomberg |
Ari Altstedter
Fortis Healthcare Ltd. chose IHH Healthcare Bhd. to take control of India's second-largest hospital chain, ending a months-long takeover battle as the company wrestles with investigations over financial irregularities.
Malaysia-based IHH's offer would see Rs 40 billion ($583 million) invested directly in the company through a preferential allotment of shares at Rs170 a share, according to a statement Friday from Fortis. The price is a 20% premium to Fortis's closing level on Thursday. After an open offer to shareholders, IHH will own as much as 57% of the company. Fortis rejected a competing proposal backed by private-equity firm TPG.
A bidding war for cash-strapped Fortis kicked off earlier this year after its founders, brothers Malvinder and Shivinder Singh, lost their shareholding due to debt, and allegations that the Singhs had improperly taken funds from the company. A four-months-long takeover fight drew as many as five potential suitors from as far away as the US and China, all keen to win a prime position in one of the world's most under-served health-care markets.
Sales process
The sales process, which often played out in the press with offers and counter offers disclosed publicly, had to be restarted several times amid questions about the board's independence, which eventually saw all its directors replaced. Even now that it's won, IHH Healthcare, Asia's largest health-care company, will have its work cut out.
Not only must Fortis's new owner turn around three straight quarters of losses, it must also deal with the fallout left by the Singh brothers. A report by an outside law firm commissioned by Fortis's board found about Rs 4.5 billion was improperly loaned to intermediary companies, which ultimately used the funds to benefit entities linked to the Singhs. Fortis had to write off the amounts in the latest quarter even as it initiated legal action to recover the missing money.
IHH Healthcare must also deal with ongoing investigations by both the stock market regulator and its fraud watchdog, which launched its query after Bloomberg News first reported the missing funds in February. Fortis has said it is cooperating with the authorities and has turned over the results of its investigation.
Malvinder Singh, who has since stepped down, has denied there had been mismanagement or misuse of funds.
Of the four bidders who were either originally invited to participate or expressed an initial interest to do due diligence, only IHH and TPG-backed Manipal Health Enterprises Pvt. ended up submitting binding bids, according to the statement. A consortium of two Indian business families and a KKR & Co.-backed firm both dropped out.
Under terms of the deal, following the Rs 40 billion investment, IHH will then make an open offer to buy up to 26% of the shares held by existing shareholders, bringing its total stake in Fortis to between 31% and 57%, depending on how many shareholders participated in the open offer, the statement said.
Having recommended the IHH bid Fortis's board will now refer it to shareholders for a vote, according to the statement.
Close Story