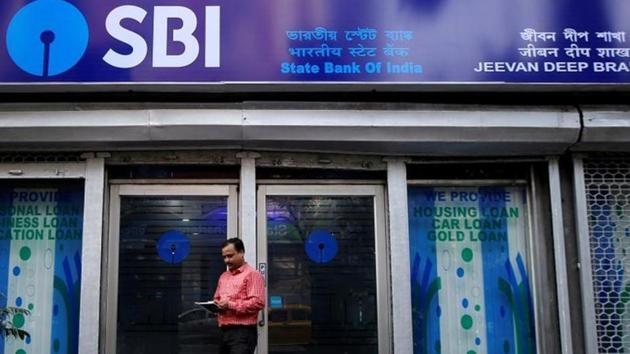 SBI writes off loans worth Rs 1 lakh crore in the last two years
With a big chunk of bad loans written off in FY19, SBI's outstanding gross non-performing assets (NPAs) declined 23% year-on-year (y-o-y) to
₹
1.72 lakh crore.
Hindustan Times, Mumbai | By Shayan Ghosh
UPDATED ON MAY 14, 2019 08:35 AM IST
State Bank of India (SBI), the country's largest lender by assets, has written off over Rs 1 lakh crore worth of loans in the two years ended March 31, as it purged its accounts of legacy bad loans.
It wrote off Rs 61,663 crore in the year ended March 31 and an additional Rs 40,809 crore in the previous fiscal year, taking the aggregate to Rs 1.02 lakh crore. This is close to double the Rs 57,646 crore that the lender wrote off in the preceding three financial years.
With a big chunk of bad loans written off in FY19, SBI's outstanding gross non-performing assets (NPAs) declined 23% year-on-year (y-o-y) to Rs 1.72 lakh crore.
Meanwhile, SBI's loan recoveries and loan upgrades (accounts which resumed paying interest) touched Rs 31,512 crore in FY19. To be sure, keeping pace with the increasing write-off, the bank's recovery and upgrades have also increased during the same period.
While it recovered and upgraded Rs28,632 crore loans in the three years ended March 31, 2017, in the past two years, SBI could get back Rs45,429 crore.
It is important to note that banks write off bad loans once it becomes unviable to recover them. Banks have to ensure they fully provide for these loans before they are written off.
However, the provision requirements do not arise suddenly since lenders have to constantly increase provisions on bad loans as they age, under the central bank's Income Recognition and Asset Classification (IRAC) norms.
That apart, banks recover from written-off loans and these recoveries help shore up their other income.
The Reserve Bank of India (RBI) defines technical or prudential write-off as the amount of non-performing loans which are outstanding in the books of the branches, but have been written off (fully or partially) at the head-office level.
Last Friday, after announcing the bank's FY19 results, SBI chairman Rajnish Kumar said that while the bank calls it a write-off, it is only an accounting practice.
"We have several times clarified that it is just a movement to advances under collection account (AUCA) and the follow-up is with the same intensity. So, it is an accounting entry, nothing else," said Kumar.
Close