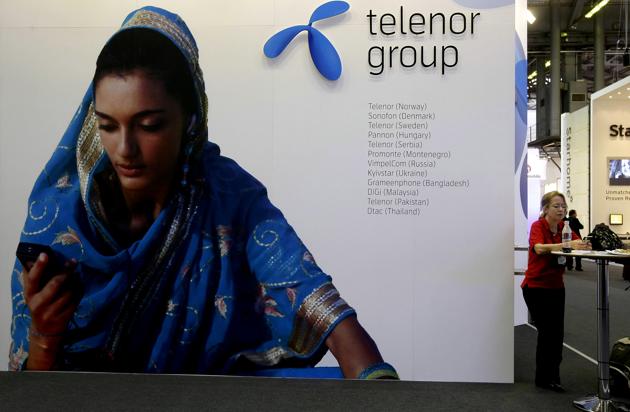 Telenor exits India as Airtel acquires local arm to fight Reliance Jio
Once India's fastest growing telecom operator, Telenor sells its operations to Bharti Airtel, as the former fails to make money in world's second largest subscriber base.
UPDATED ON FEB 23, 2017 01:18 PM IST
Indian telecom's consolidation story continues. On Thursday, Bharti Airtel said that it will fully acquire Norwegian telecom operator Telenor's local arm, including its subscribers, infrastructure and spectrum, but will not pay any in cash to the later in the deal.
Telenor has decided to exit India, the country, which was once its big bet.
"The decision to exit India has not been taken lightly. After thorough consideration, it is our view that the significant investments needed to secure Telenor India's future business on a standalone basis will not give an acceptable level of return," said Sigve Brekke, CEO of Telenor Group
That's a sharp turn from what Brekke said in 2012, when he was the managing director of the Telenor India. He said that for Telenor it was critical to be in India as Europe was flat. Last year Telenor wrote off Rs 1,879 crore as impairment, which means the investments it made in India will never see return-on-investment.
Brekke told analysts on a call, last year, "We are in India to make money... If we cannot see that return through either an auction, participation in an auction, or through a spectrum trading deal, we need to look at alternatives."
Telenor's accumulated losses since it started operating in India stands at $2.87 billion.
The Norwegian firm entered India in 2008, as a joint venture partner with Unitech Wireless, owned by Sanjay Chandra-promoted Unitech Group. Unitech eventually exited the business, and Telenor was on its own.
The Airtel-Telenor announcement comes after Vodafone announced merger with Idea Cellular, and speculations are rife about Tata Teleservices being in talks with Reliance Communications, owned by billionaire Anil Ambani.
Telenor, once India's fastest growing telecom operator in 2011-12, slowly lost its steam and had become a regional player, after the break of the 2G-spectrum scam. It had consolidated its operations citing uncertainties in the telecom business. What followed was a series of management rejig.
The operator has been in talks with multiple telecom operators for over one year -- Idea Cellular was also a potential acquirer. "Finding a long term solution to our India business has been a priority for us, and we are pleased with our agreement with Airtel," said Brekke.
The telecom industry has been thrown into a tizzy after Reliance Jio, owned by Mukesh Ambani's Reliance Industries launched its operations in September 2016, whose free internet offers has started a price war and a bunch of legal and regulatory fights between operators.
Industry sources confirmed that it is unlikely that there will be job losses. Telenor has 700 permanent employees, according to a source.
Meanwhile, Airtel, which has 33% market share with 269 million subscribers will add another 44 million subscribers to its kitty through Telenor.
The transaction is expected to get completed in the next 12 months after necessary approvals are taken. While Airtel will not make any cash payment for the acquisition, it has agreed to make all future payments of spectrum and mobile phone towers, sources said.
"The acquisition of additional spectrum through this transaction, which made an attractive business proposition, has further enhanced our already solid spectrum portfolio. The proposed transaction will also create substantial long term value for our shareholders given the significant synergies," said Gopal Vittal, Managing Director and CEO (India and South Asia), Bharti Airtel.
He added that the acquisition will strengthen Airtel in seven highly populated states of Andhra Pradesh, Bihar, Maharashtra, Gujarat, UP (East), UP (West) and Assam. Airtel adds 43.4 MHz spectrum in the 1800 MHz band in the circles. "On completion, the proposed acquisition will undergo seamless integration, both on the customer as well as the network side, and further strengthen our market position in several key circles," Vittal said.
If all mergers and acquisitions go through India will have four large telecom operators. Vodafone-Idea Cellular will be the largest operator, Bharti Airtel-Telenor will be the second, followed by Reliance Communincation-Tata Teleservices-MTS-Aircel, and then Reliance Jio. State-owned BSNL will be the fifth operator.
After the announcement, Airtel's stock prices hit a five-month high, with an 11% jump.
Close