'Are they trying to be the boss of Earth?' Elon Musk lambasts Davos 2023 summit
Jan 17, 2023 07:36 PM IST
World Economic Forum (WEF) is an international organisation that is best known for its annual meeting in Davos, Switzerland. There will be a gathering of roughly 600 CEOs, but the CEO of Tesla, Elon Musk has chosen not to attend.
The World Economic Forum 2023 summit in Davos is underway, and is the talk of the business world right now. Twitter CEO Elon Musk, on the other hand, does not appear to be a fan of the global economic summit. Commenting on a tweet about WEF opening event, Musk wrote, "How is WEF/Davos even a thing? Are they trying to be the boss of Earth!? (sic)."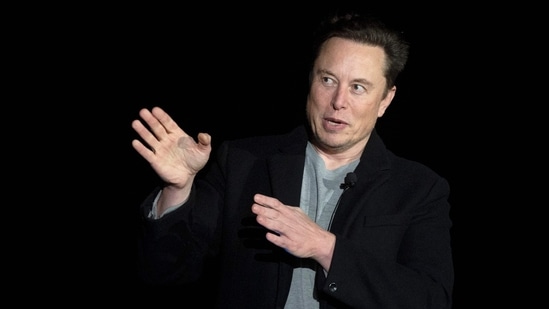 For those unversed, the World Economic Forum (WEF) holds an annual summit in Davos, Switzerland. The meeting brings together leaders from business, politics, academia, and other sectors to discuss the world's most pressing issues. The meeting includes plenary sessions, workshops, public and private meetings, cultural and social events, and so on.
ALSO READ: Elon Musk's Tesla tweets controversy resurfaces, to face trial in US court
Responding to another user's tweet - "WEF says its wealth is managed by an internal Investment Committee that seeks to incorporate "environmental, social and governance (ESG) criteria in its investment strategy to manage the foundation's long-term strategic reserves," Musk commented that "the S in ESG stands for Satanic."
Elon Musk has been rather critical of the forum. There will be a gathering of roughly 600 CEOs, but the Tesla boss has chosen not to attend. He admitted in a tweet from earlier in December that he received an invitation to the meeting but turned it down. "My reason for declining the Davos invitation was not because I thought they were engaged in diabolical scheming, but because it sounded boring," the multi-billionaire added.