Are you an alert consumer? Answer these questions to find out
Updated on Mar 15, 2016 02:47 PM IST
March 15 is observed as World Consumer Rights Day by the Consumers International (CI), a world federation of consumer groups.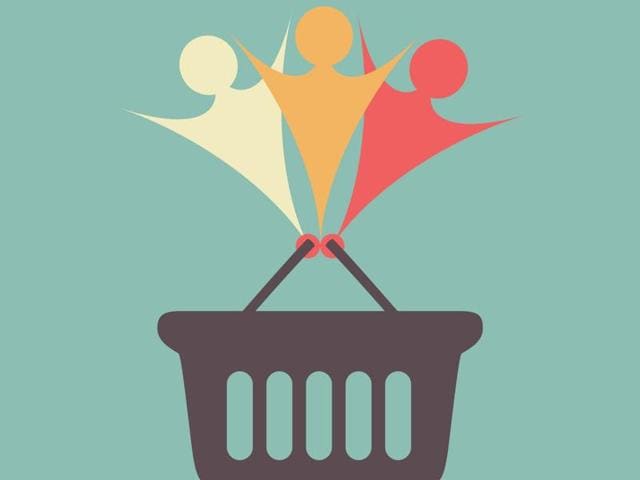 March 15 is observed as World Consumer Rights Day by the Consumers International (CI), a world federation of consumer groups.
Founded in 1960, the CI comprises of over 240 member organisations in 120 countries and serves as an authoritative global voice for consumers.
In India, the Department of Consumer Affairs protects consumer rights through the Consumer Protection Act, 1986.
However, the real onus of protecting consumer rights rests on consumers themselves.
The alert consumer test
Answer the following questions:
These questions are asked in consumer surveys. If you answered 'no' more than four times, your consumer attitude is fairly lax. Most people fail to check even basic information when shopping; this helps some companies sell inferior products in the market.
There are four basic tenets in the law that ensures consumer rights. These include:
(i) be protected against marketing of goods and services which are hazardous to life and property
(ii) be informed of the quality, quantity, potency, purity, standard and price of goods or services
(iii) be assured of access to a variety of goods or services at competitive prices
(iv) to seek redressal against unfair or restrictive trade practices
As on February 1 this year, about 44 lakh cases were filed in consumer redressal forums since their inception.
To improve the system, the government has been carrying out multi-media campaigns for consumer awareness, with the slogan 'Jago Grahak Jago'. In 2015-16, the government allocated Rs 80 crores for consumer awareness campaigns, of which Rs 70 crores has already been spent on various measures.
To know more about consumer rights, click here
Global numbers
Last year, the CI conducted a survey among its member nations to find out the top three things needed for consumer protection.
Globally 40% of consumers felt that new legislations are needed to stay safe from being conned. About 18% said that enforcing those legislations was important and another 18% felt that representation of consumers in the law making process was important.
Shortcomings in the digital age
Another important observation from the survey was that a rapidly evolving digital economy was outpacing consumer protection. What consumers noted was that:
80% of members said laws and regulatory standards were ineffective in keeping up with developments in the digital economy.
52% felt that redress obligations in their country rarely offered sufficient protection when seeking a remedy from digital economy providers.
56% said that online dispute resolutions were not offered by digital economy providers in their country and were not legally bound as well, offering no protection to consumers.
Personalise your news feed. Follow trending topics