'Fuel prices will come down after winters: Petroleum minister Dharmendra Pradhan
Updated on Feb 26, 2021 02:56 PM IST
Dharmendra Pradhan said prices will come down a little as winter goes away. "It's an international matter, price is high due to increase in demand," he added.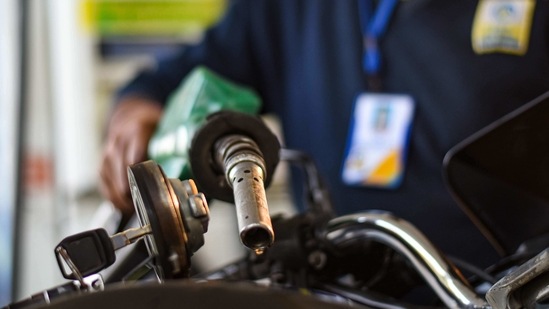 Union oil minister Dharmendra Pradhan said on Friday the prices of fuels, which have surged past ₹100 in several cities triggering protests by the opposition, are likely to drop as winter ends and attributed the rising rates to an increase in demand during the season.
"Increase in petroleum price in the international market has affected consumers too. Prices will come down a little as winter goes away. It's an international matter, price is high due to increase in demand, it happens in winter. The price will come down," the petroleum minister told news agency ANI.
On Friday, petrol was selling at ₹90.93 per litre and diesel at ₹81.31 in Delhi while the former cost ₹97.34 in Mumbai and the latter was ₹88.44 per litre. In Kolkata, the petrol was priced at ₹94.68 per litre and diesel at 84.20 per litre whereas they were selling for ₹93.98 and ₹86.21 respectively in Bengaluru.
The spike in prices comes in the backdrop of reduced global supply. As the rise in rates through the second half of the month dug holes in the pockets of consumers, India has urged the Organization of the Petroleum Exporting Countries (Opec) and Opec plus to ease production cuts. "Due to an increase in prices of crude oil in international markets, consumer price (for petrol and diesel) has risen. This will soften gradually. Global supply was reduced due to Covid in turn affecting production as well," Pradhan had earlier said.
The minister said he has also appealed to the Goods and Services Tax (GST) Council to bring petroleum products under GST purview at the earliest. Pradhan said that if petroleum products are brought under GST purview, it will be a big relief for the common man. It will also be very helpful for the growth of the oil and gas sector, he added.
On Thursday, Union finance minister Nirmala Sitharaman said she won't be able to answer when the prices of petrol and diesel will be reduced. "I won't be able to say 'when'. It is a 'dharam sankat' (moral dilemma)," she said at an event in Ahmedabad.
Meanwhile, Reserve Bank of India (RBI) governor Shaktikanta Das said the Centre and state governments need to work on a coordinated action to bring down the taxes on petrol and diesel prices.
Opposition parties have been holding agitations in different parts of the country over the rising fuel prices with some leaders including the Rashtriya Janata Dal's Tejashwi Yadav riding bicycles as a mark of protest. Congress leader Shashi Tharoor was also seen dragging an auto-rickshaw along with party members outside the Kerala Secretariat. Party president Sonia Gandhi last Sunday wrote a letter to Prime Minister Narendra Modi to convey "every citizen's anguish and deep distress regarding the spiralling fuel and gas prices."
Personalise your news feed. Follow trending topics