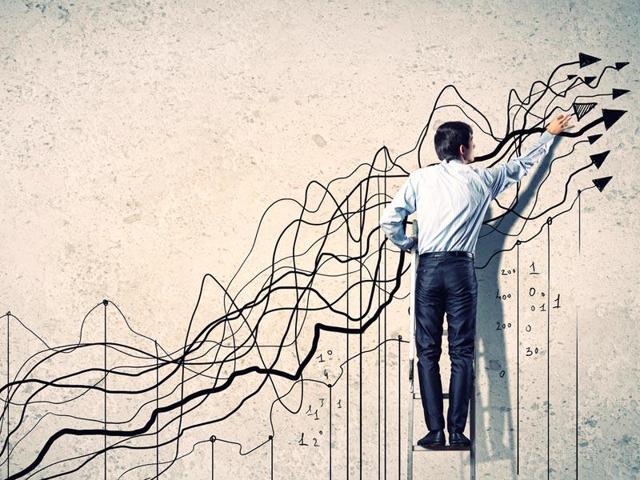 Government lowers GDP forecast to 7-7.5% in mid-year economic review
The finance ministry has lowered its GDP growth forecast for the current financial year to 7-7.5%, according to the mid-year economic review tabled in Parliament on Friday.
UPDATED ON DEC 18, 2015 01:17 PM IST
The government on Friday lowered the GDP growth forecast for the current financial year to 7-7.5%, mainly because deficit rains have led to lower agricultural output .
The growth rate, which was previously predicted at 8.1-8.5% was revised after the economy grew at 7.2% in the first half of the 2015/16 fiscal year.
The latest GDP forecast, given in the Mid-Year Economic Review of the Economy tabled in Parliament, is broadly in line with 7.4% growth projected by the Reserve Bank of India.
The report, authored by chief economic adviser Arvind Subramanian, said retail inflation was likely to be within the target of about 6%.
It also said the government faces a challenge in meeting its budgeted fiscal deficit target of 3.9% because of the decline in nominal GDP.
In his budget in February, Jaitley had pledged to narrow the deficit to 3.9% of GDP in this fiscal year from 4.0% in 2014/15.
"Slower than anticipated nominal GDP growth will itself raise the deficit target by 0.2% of GDP," the report said, adding that "the anticipated shortfall in disinvestment receipts, owing to adverse market conditions for a portfolio that largely comprises commodity stocks, will add to the challenge."
While tax collections have been buoyant relative to the growth, "indirect taxes have fared better than direct taxes, probably because corporate profits have not been buoyant, reflecting the slowing nominal GDP growth," it said.
(With PTI inputs)
Read| Mid-year economic report in Parliament today: 10 things to watch out for
Close