Government to crowdsource new DFI's name, logo
Updated on Jul 28, 2021 12:22 PM IST
Winners will get cash prizes of up to ₹5 lakh in each category, official Twitter handle of finance minister Nirmala Sitharaman said. The last date for entries is August 15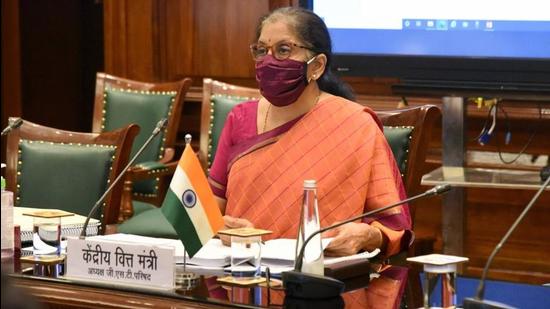 The government on Wednesday announced a contest to crowdsource the name, tagline and logo of the new development financial institution (DFI) being set up to provide long-term finance for infrastructure sector projects.
Winners will get cash prizes of up to ₹5 lakh in each category, official Twitter handle of finance minister Nirmala Sitharaman said. The last date for entries is August 15.
"Entries will be evaluated on creativity, vibrancy, ability to connect with the theme, citizens and all stakeholders should reflect the spirit of New India as we celebrate Azadi Ka Amrut Mahotsava with India@75," the government's citizen engagement platform MyGov.in said.
The proposal to set up a DFI was announced by Sitharaman in her Budget speech on February 1. Subsequently, both the two Houses of Parliament passed the National Bank for Financing Infrastructure and Development (NaBFID) Bill 2021 in March 2021.
The finance minister on February 1 said that a professionally managed DFI was necessary to act as a provider, enabler and catalyst for infrastructure financing. "I have provided a sum of ₹20,000 crore to capitalise this institution," she said in her speech.
Also Read | Rupee inches 4 paise higher to 74.43 against US dollar in early trade
With the ₹20,000 crore government funding, the DFI is expected to leverage about ₹3 lakh crore long-term finance for infrastructure sector projects. After setting up a wholly-owned DFI, the government would gradually reduce its stake to 26%.
"This DFI will crowd in, not elbow out, other lenders. It will not do everything itself. Therefore, it will not only be a provider of credit and credit plus services but equally, be an enabler and a catalyst for a new ecosystem for infra based on collaboration and on partnership. Its operations will prioritise risk mitigation, product innovation, accessing green and ethical funds and helping to develop a vibrant bond market," MyGov.in said.
According to official plan, the new financial institution will have a professional board and at least 50% of them will be non-official directors. Some of the board-level positions, including chairmanship of the company would be held by "eminent" persons. The board will be empowered to remove even whole-time directors.
In order to attract best talents, the institution will be professionally run with market-determined emoluments, have higher age-limit and longer tenure for the managing director (MD) and deputy managing directors (DMDs).
There were at least three or four attempts in past to have alternative investment funds (AIFs), but gradually either they changed their nature of business or became reluctant to take long-term risk. The government is expecting the new institution to fund projects identified under the ₹111 lakh crore National Infrastructure Pipeline (NIP), which has over 7,000 greenfield and brownfield projects.
Nilaya Varma, co-founder and CEO of consulting firm Primus Partners, said, "Spending on infrastructure, particularly the ₹111 lakh crore NIP, would be one of the major growth drivers, which is required to bring back the economy on the higher growth trajectory. The funding through DFI will catalyse rapid infrastructure development, which will have cascading impact on all sectors."
NIP was announced by Sitharaman in December 2019 with 6,835 projects. The pipeline has now expanded to 7,400 projects. Out of that about 217 projects worth ₹1.10 lakh crore have already been completed.
Personalise your news feed. Follow trending topics