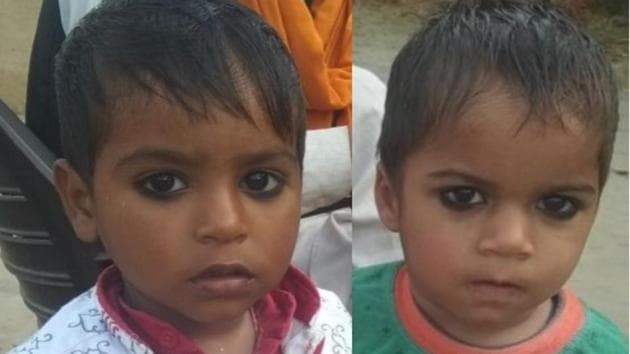 Two toddler cousin found dead in village pond in Tarn Taran
Ranjit Singh, father of Arman said, "We found a shoe of my son near the village pond. Suspecting that they might have fallen into the pond, we started searching into the pond. After some time, we recovered the bodies of both the children."
Hindustan Times, Tarn Taran | By Anil Sharma
UPDATED ON MAR 16, 2019 09:48 PM IST
Two toddler cousins were found dead in a pond at Rattoke village in Bhihkiwind subdivision of the district, police said on Saturday.
The deceased have been identified as Arman and Maninder Singh, both aged three.
Ranjit Singh, father of Arman, said, "On Friday afternoon, my son Arman and my sister's son Maninder went out of our home for playing. When the duo didn't come back after about two hours, we started searching for them, but to no avail."
He said, "In the evening, we found a shoe of my son near the village pond. Suspecting that they might have fallen into the pond, we started searching into the pond. After some time, we recovered the bodies of both the children," he said.
He added, "We came to know that both the children fell into the pond while playing."
Ranjit said his sister Rajbir Kaur, who is married in Ferozepur, had come along with her son Maninder to meet them a few days ago.
Khemkaran station house officer (SHO) Paramjit Kumar said, "The family of the children didn't want any police action into the matter, so we haven't initiated any inquiry."
He said both the children have been buried in the village cremation ground.
This is the third such incident in Tarn Taran this year. On March 3, body of a two-and-a half-year-old boy was found floating in a pond at Bhaini Sidwan village. On January 10, a five-year-old boy and his six-year-old cousin sister were found dead in the septic tank of a house at Ghasitpura village.
Close