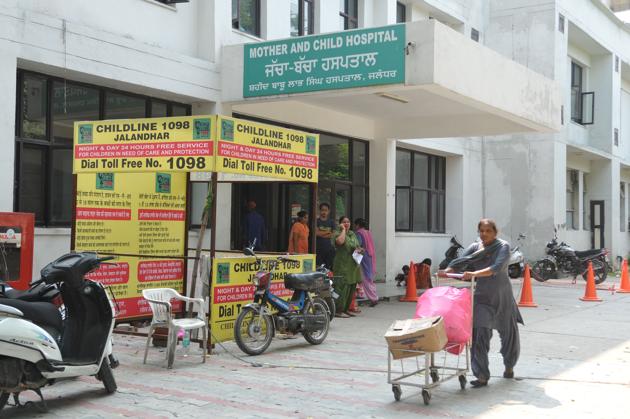 2 point dip in infant mortality rate in Punjab
The state health department has attributed the positive result to efforts of building health facilities for infants, providing round the clock treatment and regular follow-up of cases by ground staff
UPDATED ON OCT 01, 2017 11:53 AM IST
As a positive indicator, the state's infant mortality rate (IMR) has witnessed two points dip from last year, reveals Sample Registration Report 2016 released by the central government on September 28.
The report states, IMR has dropped from 23 per 1,000 births in 2015 to 21 per 1,000 births in 2016. The same figure was 24 per 1,000 births in 2014 and 26 deaths in 2013.
As per the report, Haryana has recorded 33 IMR, witnessing a decline of three points, from 2015 report in which IMR was 36.
The state health department has attributed the positive result to the efforts of building health facilities for infants, providing round the clock treatment, and regular follow-up of cases by ground staff including auxiliary nurse midwife (ANM) and accredited social health activist (ASHA).
According to the report, out of the total 23 deaths, more were reported from rural areas as compared to the urban. The latest report has also given IMR rates on the basis of gender.Of the total 21 deaths, the number of females were higher,21, than males,20. In 2015, out of total 23 IMR, the female were,24, and 22 males.
State immunisation officer Dr GB Singh said, opening of mother and child hospitals, postpartum units, specialist doctors and health workers like ASHA, ANM helped in proper immunisation.
A senior doctor also said that the central programme, Janani Shishu Suraksha Karyakaram (JSSK) has been helping in controlling deaths as free facilities including food, medicines, check-ups to pregnant women was being given for a year.
IMR is counted on the basis of death within one year after the birth of a child. The experts claim septicemia (an infection of the blood, also known as bacteremia or blood poisoning) is the leading cause of the mortality.
Close