Retired RAW man dies three weeks after he was 'poisoned' in DTC bus in Delhi
The man who offered the Rohini resident biscuits laced with drugs took his mobile phone, watch, gold ring, two ATM cards and signed cheques, and left behind his empty wallet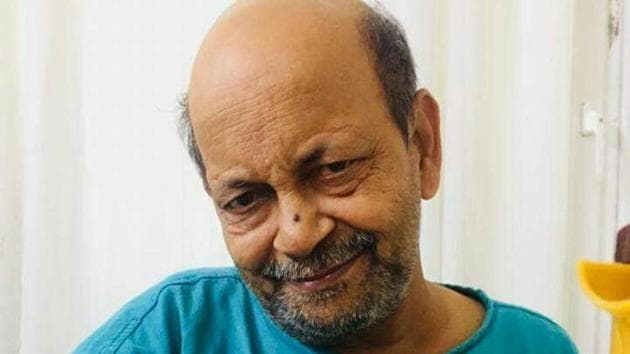 Updated on Oct 24, 2017 12:01 PM IST
A retired employee of India's premier intelligence agency, Research and Analysis Wing (RAW), died of poisoning at a Delhi hospital last week, 23 days after he was allegedly "drugged and robbed" inside a Delhi Transport Corporation (DTC) bus by a youth who appeared to be physically disabled.
Vinay Kumar Bhatnagar, 64, was a secretarial staff at RAW and retired in 2012. His daughter Divya Bhatnagar is a television actor. Bhatnagar lived with his family in Rohini Sector 29.
The events leading to Bhatnagar's death began in the morning of September 25, when he left home for Ram Manohar Lohia Hospital in New Delhi to get his eyes checked, said his wife Dolly Bhatnagar.
"I spoke to him around 11.30 am that day. He said he had boarded DTC bus number 85 at Shivaji Stadium and was heading to a bank in Paschim Vihar," said Dolly.
The search
A few minutes later, when she called again, his phone had been switched off. Minutes later, she received a text message containing a 'one time password. "I suspected someone was trying to misuse his ATM card," Dolly told Hindustan Times on Monday.
Dolly, along with her son Devashish, began looking for Bhatnagar. When their search yielded no results, they went to the Connaught Place police station and filed a missing complaint.
"The police traced the location of my husband's mobile phone to Burari. There was no reason for him to go there. So, we decided to search for him on the route taken by bus number 85," said Devashish.
Retracing the jouney
Their decision to travel on that route paid off when they checked at Bhagwan Mahavir Hospital in Pitampura the same night. "The hospital staff identified my father's photo and said he was admitted to the ICU. Doctors said he was poisoned," Devashish said.
Bhatnagar was moved to Maharaja Agrasen Hospital in Punjabi Bagh. It took him three days to regain consciousness.
His family realised that he had been robbed. "Apart from his mobile phone, the man took his watch, gold ring, two ATM cards and signed cheques, and left behind his empty wallet," Bhatnagar's daughter Divya said.
The family also showed Hindustan Times photos of a burn mark, similar to one caused by a cigarette stub, on the finger from which his gold ring was missing.
Man with crutches
When Bhatnagar regained consciousness on September 28, he recalled the events. "After his check-up, he was resting under a tree when a young man with crutches struck a conversation, saying he was a student," Divya said.
"The man accompanied my father to the Shivaji Stadium bus terminal and sat next to him in the same bus. He spoke about his studies and offered him biscuits. My father didn't want to be rude and accepted a biscuit. He couldn't recollect what happened after that," Divya said.
An officer at the police control room (PCR) said their team had moved Bhatnagar to the hospital after receiving a call. "He was found unconscious in a bus in Pushpanjali, not far from the Outer Delhi DCP office," the officer said requesting anonymity since he was not authorised to speak to the media.
'Unknown poisoning'
Bhatnagar could not recover enough and died on October 18 morning. The death certificate issued by the hospital said "unknown poisoning" was one of the causes of his death.
The local police never registered any case in connection with the alleged drugging and robbing or his death. "After his death, his family gave in writing that they did not want a postmortem or investigation into his death," Milind Dumbere, DCP (Northwest), said.
But Bhatnagar's family denied asking the police not to probe the case. As for lack of an FIR or a probe before Bhatnagar's death, Dumbere said the reasons would be investigated if the family of the victim approached him with a formal complaint.
Close Story