Asiatic lions relocation plan from Gujarat to Madhya Pradesh sanctuary gets fillip
The Gujarat government's wildlife department has conveyed that "if all the guidelines of IUCN (International Union For Conservation of Nature) are followed, Gujarat does not have any issue in translocation ..."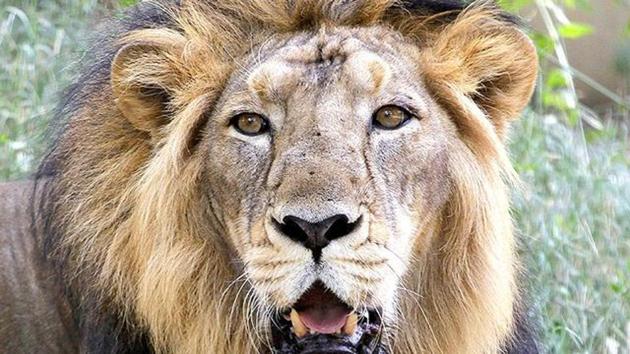 Updated on Mar 01, 2017 12:56 AM IST
There are some positive signs in the much delayed reintroduction of Asiatic Lion in Madhya Pradesh's Kuno-Palpur wildlife sanctuary from Gujarat.
Besides an expert committee on translocation of lions to MP recommending it as an ideally suited for second home for lions, the Gujarat government's wildlife department has conveyed that "if all the guidelines of IUCN (International Union For Conservation of Nature) are followed, Gujarat does not have any issue in translocation ..."
The development came to light on Tuesday in the MP state legislative assembly where the minutes of a recent meeting of the committee were submitted.
The committee constituted by the Supreme Court in 2013 visited Palpur-Kuno Sanctuary and held its sixth meeting there stating that Kuno was ideally suited as a second home.
Close Story