Woman's decomposed body found in plastic drum at Bengaluru railway station
Yamini C S | Edited by Chandrashekar Srinivasan
Jan 05, 2023 12:34 PM IST
An unidentified woman's body was found by railway police officials in a plastic drum at Bengaluru's Yeshwantpur railway station on Wednesday. The woman was aged around 30 years, police said. Efforts are on to trace her identity.
Cleaning staff at Bengaluru's Yeshwantpur railway station found the decomposed body of an unidentified woman inside a plastic drum on Wednesday. Karnataka Railway Police said a sweeper called Jayamma reported a foul-smelling plastic drum on Platform 1 to the to the RPF.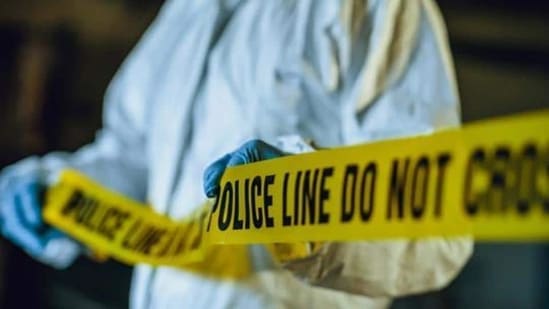 READ | Kolar man who stabbed himself after killing student out of danger: Police
Upon inspection, several clothes and the woman's body were recovered from the drum. The woman was strangulated with a dupatta. Officials from the forensic department, a dog squad and several other branches of railway police visited the spot, after which a case has been registered in Bangalore Rural Railway Police Station in Yeshawanthapura.
A press note also gave out details of the woman's appearance to ascertain her identity. "Appearance of deceased: Female, aged about 30 years, 5 feet height, normal built, decomposed body. Black & White chudidhar top, White leggings, White duppata and wearing toe ring," the note stated.
READ | B tech student stabbed multiple times by her friend at Bengaluru college, attacker critical after suicide bid: Report
"Efforts to trace the unidentified body is carried out. Requested to report any information regarding this unidentified female body & any missing case registered," it added.
Forensic experts have inspected the body and further investigation into the matter is underway.