Chandigarh admn restrained from forcibly entering GMSH-16 chemist shop
Jan 22, 2023 12:11 AM IST
The order came on a plea by chemist shop owner, Sunil Kumar, through his counsel, Munish Dewan, to restrain the administration from interfering in his possession over the rented premises and from forcibly entering the shop
A local court on Saturday restrained the UT administration from forcibly entering the chemist shop at Government Multi-Specialty Hospital (GMSH), Sector 16.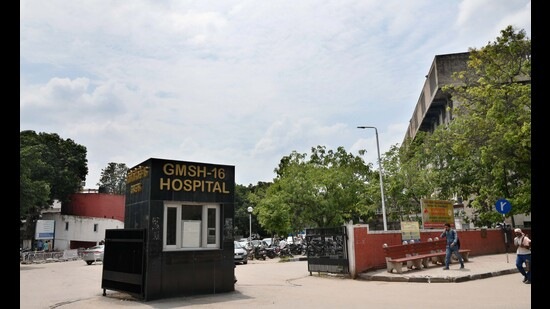 The order came on a plea by chemist shop owner, Sunil Kumar, through his counsel, Munish Dewan, to restrain the administration from interfering in his possession over the rented premises and from forcibly entering the shop. He had also sought a stay on the UT health department's December 22 order, directing him to clear the allegedly encroached public passage, during pendency of the appeal.
The plea claimed that the administration was hell bent on entering his premises and restore a load-bearing wall, when the "entire premises" was part of the rented area.
Taking up the plea on Saturday, the court of additional district and sessions judge Rajeev K Beri said, "The appeal is allowed. Defendants are restrained from making forcible entry in the referred shop...during pendency of this suit, without following due course of law." The case will now come up for hearing on January 25, before the court of civil judge junior division.
Earlier on January 5, the court had restrained the UT administration from acting on its December 22 order till January 10.
The directorate of health services (DHS) had previously clarified that the December 22 order was only related to the encroached area of the adjacent public passage and the chemist can continue to keep the possession of the allotted premises till the end of the lease period in September 2024.