Former Russian minister caught with satellite phone at Dehradun airport: Police
Nov 28, 2022 08:02 PM IST
According to officials, the use of satellite phones other than BSNL-provided Inmarsat Satellite handset (ISAT Phone) in India is unlawful
A former Russian minister was on Sunday caught with a prohibited satellite phone during a security check at the Jolly Grant Airport in Uttarakhand's Dehradun.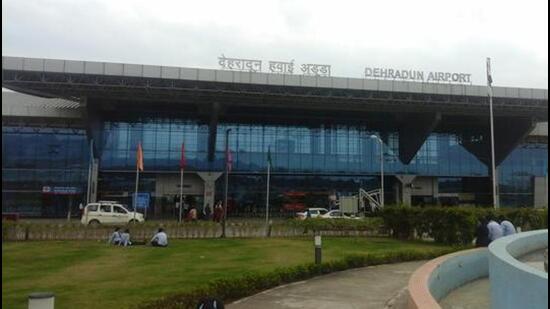 Victor Semenov (64), who was the minister of agriculture and food of Russia from 1998 to 1999, was apprehended by the central industrial staff force (CISF) staff at the airport when he was about to travel to Delhi by an IndiGo flight. The CISF personnel stopped him when he arrived for security check at 4.20 pm.
"While screening his handbag, a CISF staffer observed a satellite phone-like image on the X-ray machine. Hence, he referred the handbag for a physical check. When the bag was opened in Semenov's presence, the officer found an iridium satellite phone in switched-off mode," the CISF said in their complaint to the police.
The CISF staff then asked the passenger about the satellite phone, but he could not produce any valid documents for possessing the device and said that he carried it for personnel use in an emergency, the FIR mentioned.
According to officials, the use of satellite phones other than BSNL-provided Inmarsat Satellite handset (ISAT Phone) in India is unlawful.
After completing all formalities, the Russian national's boarding pass was cancelled and he was subsequently handed over to the Dehradun police.
Rajesh Sah, the in-charge of the Doiwala police station, said the CISF personnel at the airport informed them about the Russian national, following which they took him into custody.
"During the inquiry, the Russian national informed us that he is a wildlife photographer and stayed in the popular tourist destination of Chopta in Rudraprayag for four days and was supposed to fly to Delhi on an IndiGo flight. He has also served as agriculture minister in the Russian Federation," he said.
The police official added, "When asked about the satellite phone, the Russian national said he was unaware that it is not legal to carry a satellite phone in India."
An FIR has been registered against Semenov under relevant sections of the Indian Telegraph Act, 1885, and Indian Wireless Telegraphy Act, 1933 at the Doiwala police station in Dehradun. He was released after paying a fine of ₹1,000, the police said.