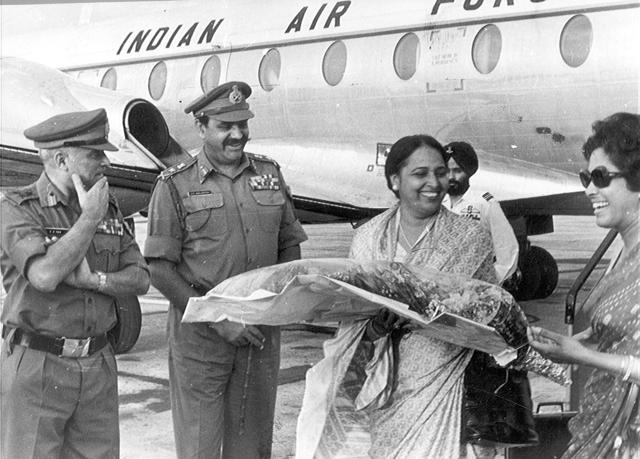 Former army chief General OP Malhotra passes away at 93
UPDATED ON DEC 30, 2015 09:27 AM IST
Former chief of army staff General Om Prakash Malhotra passed away in Gurgaon on Tuesday. He was 93.
General Malhotra died at his residence and his body was later taken to the Army Research and Referral Hospital in Delhi.
The cremation will be held at 12.30 pm Thursday at Brar Square in Delhi Cantonment. On Friday, a prayer meeting will be held at Chinmaya Mission from 3 to 4 pm, his family said.
General Mahotra was the 13th chief of army staff of the Indian Army and served as the army chief for three years between 1978 and 1981. He served as the Indian ambassador to Indonesia from 1981 to 1984 and was later appointed as the governor of Punjab from 1990-91 when militancy was at its height in the state.
His son Ajay Malhotra, who was the Indian ambassador to the Russian Federation between 2011 and 2013, told Hindustan Times that for the last sixteen years, his father's life was dedicated to charity and social work.
"Inspired by him, we started two charity programmes — Chikitsa and Shiksha — which have served a large number of people in the fields of health and education," Ajay Malhotra said. His father, he said, was a man of action and preferred to be on the field, working for the society.
General Malhotra was a resident of Kashmir and was commissioned in to the Indian Army as 2nd Lieutenant in the Regiment of Artillery at a very young age of 19.
He was the commander of a number of regiments and from August 1965 to January 1966 he was the commander of an artillery brigade.
At the height of the militancy in Punjab, general Malhotra was appointed as governor of the state in 1990.
His son recalls that within 24 hours of joining the gubernatorial post, he went to pay obeisance at Golden Temple despite some groups boycotting his visit.
During his tenure, he also visited the Durgiyana temple in Amritsar, and later Bhikhiwind — a border town, which had witnessed large scale migration. He resigned from the post in protest of the delay in conducting the state polls.
Malhotra is survived by his son and daughter. His wife passed away three years ago. .
Close