Rajasthan issues letter of intent to Uranium Corporation for mining in Sikar
Jun 27, 2022 06:46 PM IST
A senior Rajasthan government official said the uranium deposits were estimated to be spread over an area of 1,086 hectares in Sikar district's Rohil area
Uranium deposits have been found in Rohil area of Sikar district of Rajasthan, prompting the Rajasthan government to issue a letter of interest (LOI) to the state-owned Uranium Corporation of India, the first step to start the process of mining the radioactive mineral.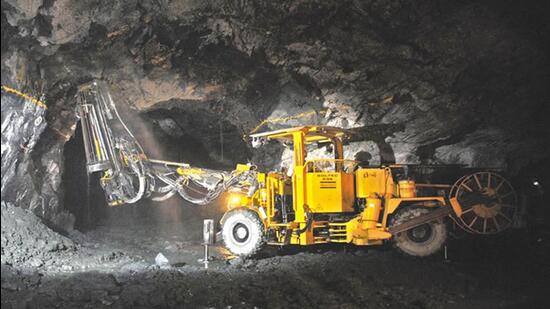 The deposits are spread over an area of 1,086.46 hectares, said Subodh Agarwal, the state's additional chief secretary, mines and petroleum. The quantity of uranium and other minerals in the area could be over 12 million tonnes, he added.
"With this progress in the uranium mining sector, new opportunities for investment, revenue and employment have opened up. On the application of Uranium Corporation of India, the department has issued LOI for mining of mineral uranium ore and associated minerals," Agarwal said.
An investment of ₹3,000 crore is expected from the Uranium Corporation, and over 3,000 people will get direct and indirect employment from the mining, he said.
To be sure, the presence of uranium in an area does not necessarily mean it can be excavated. A detailed survey, exploration and excavation process will have to be undertaken before mining can start.
"Uranium is being excavated in the country at Jadugoda (Purvi Singhbhum district) in Jharkhand and in Andhra Pradesh. After completing the necessary formalities, mining of the mineral will start in Rajasthan," said Agarwal.
The Hyderabad-headquartered Atomic Minerals Directorate for Exploration and Research, which is mandated to identify and evaluate uranium resources for the indigenous nuclear power programme, conducted a survey in 2012 that revealed significant reserves of uranium oxide in the Rohil-Ghateshwar area of Sikar district, a state mines department official said.