Calcutta HC orders police commissioner to find source of posters against judge
Jan 18, 2023 03:02 PM IST
The Calcutta high court is carrying out criminal contempt proceedings against lawyers who held a demonstration outside a judge's courtroom on January 9
The Calcutta high court on Tuesday ordered city police commissioner Vineet Goyal to file a report stating who printed and displayed the defamatory posters found on January 9 outside the high court building and justice Rajasekhar Mantha's residence at Jodhpur Park in south Kolkata.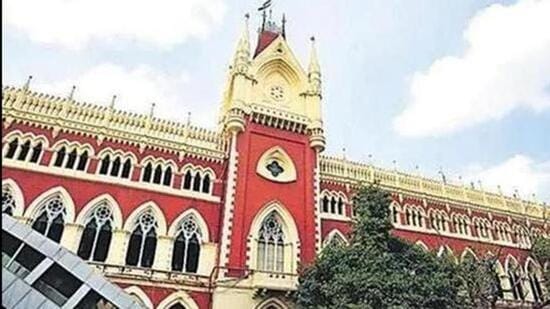 HT has seen a copy of the order passed by a three-judge bench comprising justices T S Sivagnanam, I P Mukerji and Chitta Ranjan Dash. The bench is carrying out criminal contempt proceedings against lawyers who held a demonstration outside justice Mantha's courtroom on January 9.
The order said: "The Commissioner of Police, Kolkata, is directed to file a report before this court as to who was the person who had placed the order for printing the posters containing certain defamatory statements about the Hon'ble Judge, the printer who printed the posters and the persons who were engaged to affix those posters."
The order also imposed a ban on demonstration by lawyers.
In their order, the judges said : "We direct that no meetings, processions, agitations shall be held or placards shall be displayed within the premises of this court or anywhere else concerning the subject issue and this direction shall be given due publicity by the registrar general by intimating the three wings of the bar as well as displaying the same in the notice board and also posting the same in the official website of this Hon'ble Court."
Written in Bengali and English, the posters were printed in colour with photos of justice Mantha, leader of the Opposition in Bengal legislative assembly, Suvendu Adhikari, and Union home minister Amit Shah.
Although the Kolkata police removed all the posters, for which no organisation has so far claimed responsibility, no arrest was made till Tuesday.
The ruling Trinamool Congress (TMC) earlier said it had nothing to do with the demonstration and the posters.
Reacting to Tuesday's order, the party's state general secretary Kunal Ghosh said: "Who can say for sure that the posters were not put up by the Bharatiya Janata Party (BJP)?"
Bengal BJP chief spokesperson Samik Bhattacharya dismissed the allegation and said the TMC is now facing the heat.