Poll strategist Prashant Kishor's company renews contract with TMC till 2024
After achieving a resounding victory over the Bharatiya Janata Party (BJP) in the recent West Bengal assembly elections, the Trinamool Congress (TMC) has renewed its contract with the Indian Political Action Committee, or I-PAC, the company launched by election strategist Prashant Kishor, till the crucial 2024 Lok Sabha polls in which Mamata Banerjee wishes to see her party playing a bigger role in national politics, HT has learnt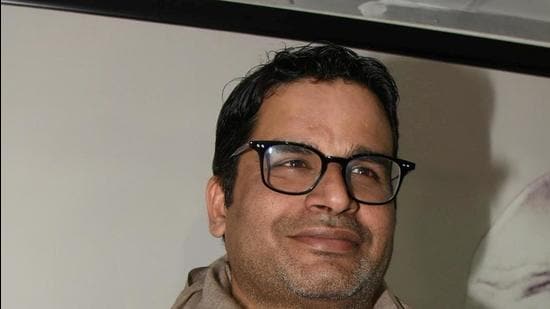 Published on Jun 15, 2021 10:01 PM IST
After achieving a resounding victory over the Bharatiya Janata Party (BJP) in the recent West Bengal assembly elections, the Trinamool Congress (TMC) has renewed its contract with the Indian Political Action Committee, or I-PAC, the company launched by election strategist Prashant Kishor, till the crucial 2024 Lok Sabha polls in which Mamata Banerjee wishes to see her party playing a bigger role in national politics, HT has learnt.
Kishor recently declared that he would quit I-PAC and let his team function on its own. A top TMC leader said on condition of anonymity that the contract with I-PAC has been renewed till 2024. Kishor, he said, will play a different role from now on. "The contract is with I-PAC," Kishor told HT.
According to the new contract, I-PAC will help the TMC in the next state panchayat polls, the civic body elections, which are already overdue, and the Lok Sabha polls.
The TMC leader said Mamata Banerjee plans to consolidate anti-BJP forces and contest polls in other states with a target to win elections as declared by her nephew and TMC national general secretary Abhishek Banerjee on June 8. The young TMC Lok Sabha MP declared on that day that his party will set up units in other states with the sole aim to win assembly elections and face the BJP head-on.
Although Abhishek Banerjee did not name any state, the senior TMC leader HT talked to, said, "We are exploring the possibility of contesting in some big states rather than eyeing the smaller ones first. It is too early to comment on these plans."
States that go to the polls in 2022 are Manipur, Uttar Pradesh, Punjab, Goa, Uttarakhand, Himachal Pradesh and Gujarat. The TMC has no presence in any of these states.
Kishor was roped in by the TMC after the 2019 Lok Sabha polls in which the BJP wrested 18 of the state's 42 seats and created a record. The TMC's tally in the Lok Sabha came down from 34 to 22. The situation changed in the recent assembly polls in which the TMC bagged 213 of the 294 seats while the BJP ended the race with 77 seats. Kishor's role was acknowledged by the TMC leadership.
Kishor also helped the DMK-Congress alliance win the Tamil Nadu elections.
Close Story