Two TMC workers killed in bomb blast in West Bengal's Birbhum; SP transferred
Feb 05, 2023 09:05 PM IST
This comes days after TMC supremo and West Bengal chief minister Mamata Banerjee said that she would take charge of Birbhum as the TMC's strongman in the district Anubrata Mondal is in jail
Two Trinamool Congress (TMC) workers, including the brother of a TMC panchayat leader, were killed in a blast after bombs were hurled at them at Birbhum in West Bengal, police said.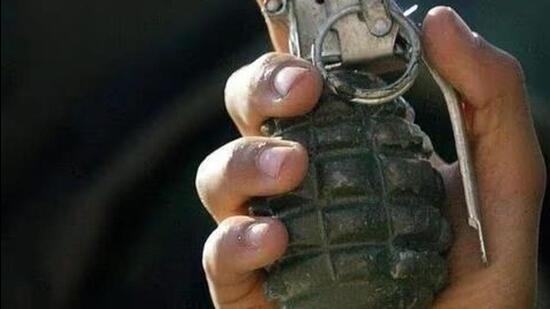 Amid the incident, the superintendent of police (SP) of Birbhum district was transferred, a senior official aware of the incident said.
The deceased were identified as Newtown Sheikh and Laltu Sheikh. While Newtown died on Saturday, Laltu succumbed to his injuries on Sunday, police said, adding they have arrested four people in the connection.
Also Read: Blast at fashion show venue in Manipur, no casualties: Police
According to a senior police officer, the two were on a motorcycle when a few unidentified miscreants hurled bombs at them. While Laltu, brother of the local panchayat chief, died on the spot, the other was rushed to the state-run Rampurhat Hospital from there he shifted to the SSKM hospital in Kolkata where he died, the officer added.
According to the villagers, the bomb attack took place amid tensions prevailing in the area ahead of the panchayat elections.
"The miscreants were waiting for them. They hurled more than one bomb to kill Newtown and Laltu," a villager told media persons on Sunday.
This comes days after TMC supremo and West Bengal chief minister Mamata Banerjee said that she would take charge of Birbhum as the TMC's strongman in the district Anubrata Mondal is in jail.
Mondal was arrested by the Central Bureau of Investigation (CBI) last year for his alleged involvement in the cattle smuggling scam.
The incident triggered a political mud-slinging between the TMC and the opposition Bharatiya Janata Party (BJP) as the crucial panchayat polls, which are being seen as a litmus test for both parties, are likely to be held in the next few months.
Also Read: Woman stripped, beaten over alleged extramarital affair in West Bengal village
"CM Mamata Banerjee has failed! She should resign. A TMC worker died in a bomb blast during the Madrasa election, shortly after her visit to Birbhum. Not only in Birbhum, but explosions took place in other places too. We are living on bombs in Paschim Banga," tweeted Dilip Ghosh, BJP's national vice president.
The CM visited Birbhum to attend a government program earlier this week and held a meeting with her party leaders in the district.
Responding to Ghosh's statement, TMC MP Santanu Sen said, "The one who is saying that Mamata Banerjee should resign, should be arrested first. He is visiting various places and giving speeches to instigate violence. Police should arrest him."