3 from Delhi arrested for thefts in Navi Mumbai
Published on Aug 09, 2022 09:15 PM IST
Investigations into a house break in New Panvel in Navi Mumbai led the Khandeshwar police to a gang of three in Delhi who used to come to Mumbai, stay in hotels, board a train and get down at any station and target closed flats near the stations and return to Delhi; the gang is active since 2001 and has been following the same modus operandi; the three were arrested for several thefts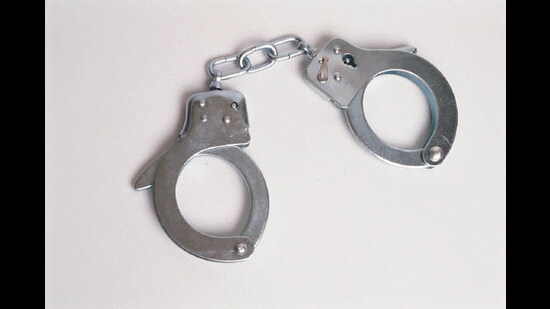 Investigations into a house break in New Panvel led the Khandeshwar police to a gang of three in Delhi who used to come to Mumbai, stay in hotels, board a train and get down at any station and target closed flats near the stations and return to Delhi.
The gang has been active since 2001 and has been following the same modus operandi. The accused have been identified as Alimuddin Abdul Hameed (47), Sajid Khubanseeb (27) and Mohammad Ramzan Mohammad Haneef (44).
Two out of the three accused -- Haneef and Hameed -- even married off their daughters from the booty collected from these thefts, claimed the police.
On July 27, a house break of jewellery worth ₹13 lakh was reported at the residence of a 63-year-old complainant when all the members of the house were away for work. During the investigation, police found the CCTV footage of the accused.
The accused came to Mumbai and stayed at a hotel and then boarded a local train to any station by dressing up well and then looking for closed flats near the railway station. While one would stay outside the building, the other two would go inside and steal. The police said that they travelled all the way to Mumbai to avoid being identified.
"We started tracing the route of the accused after the July 27 house break-in and found that the accused had boarded a train at Sandhurst Road. With the help of other footages, we found that they were staying at a hotel in Dongri," Sameer Chaskar, assistant police inspector from Khandeshwar police station said.
At the hotel, even as the accused had provided their fake mobile numbers, they had submitted the copies of their original Aadhaar card, from which the police found that they are residents of Delhi. A police team then left for Delhi and nabbed the accused.
"We were able to recover 20 tolas gold worth R ₹9 lakh from the accused. The police team returned on Monday with the accused and were produced before the court that remanded them to police custody till August 12. We suspect that they might have committed more such crimes in Navi Mumbai. As of now, we have learnt that they had committed similar thefts in Mumbai as well Subhash Kokate, senior police inspector from Khandeshwar police station, said.
Personalise your news feed. Follow trending topics