Cyber frauds pose as banker, job recruiter
Jan 19, 2023 12:30 AM IST
The Tilak Nagar police on Tuesday registered three cybercrimes involving a bogus job portal, bogus Google Pay scratch card rewards and a fraud posing as a banker
Mumbai: The Tilak Nagar police on Tuesday registered three cybercrimes involving a bogus job portal, bogus Google Pay scratch card rewards and a fraud posing as a banker.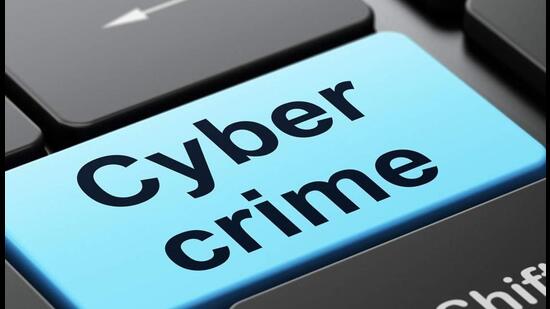 In the first case, the complainant, Aditya Mhatre, 34, had received a call on November 29 last year, purportedly from a job portal. Mhatre, who was looking for a job at the time, expressed interest in enrolling with them. Subsequently, he was sent a link to a page named 'Naukri Blog'.
The caller asked Mhatre to enter his details and pay a nominal fee to get featured in their job seekers' section. He paid ₹10 using his credit card. The caller kept talking to Mhatre and prevented him from checking his notifications," a police officer said.
It was only when the call ended Mhatre saw a string of messages and calls from his bank, informing him that a total of ₹86,802 had been debited from his account. After getting necessary details from his bank, Mhatre approached the police and filed an FIR.
"Mhatre was actively looking for a job and we suspect that the accused got his contact details by scanning legitimate job portals. We tried accessing the web page the scamster had created but found it to be defunct. Prima facie, it appears that the web page was designed to steal banking credentials under the pretext of the ₹10 payment," the officer added.
In the second incident, which happened on January 9, a 41-year-old woman, Smita Veer, was cheated of ₹56,500. Veer's mother-in-law had been trying to send her money but there were some issues with the bank. Veer searched for the bank's customer care number online and ended up calling a scamster.
"The accused asked her what amount her mother-in-law wanted to send and deposited the exact amount in her bank, which led Veer to believe that the issues had been solved. Having won her trust, the fraud convinced her to install a screen sharing app, using which he stole her net-banking credentials and transferred ₹56,500 from the woman's account," the officer said.
The third offence took place in September last year, when the complainant, Ramesh Naik, 58, received a message saying that he was eligible for a reward from Google Pay.
The message contained a link which led to a scratch card and Naik opened the link and followed the instructions and ended up losing ₹3,899 from his account. However, as the amount was small, he did not receive a notification and only learned about it when he visited his bank seven days later.
"Prima facie, it appears that the link contained a code similar to a QR code, which can be pre-programmed to debit money from any account. We are trying to trace the IP address of the sender," the officer said.
Naik had submitted an application, which was converted into an FIR on Tuesday.