Kidney patients in KEM gets first-of-its-kind registry
Jan 19, 2023 12:32 AM IST
Mumbai: In a first in the country, the nephrology department at KEM Hospital, Parel, on Wednesday, started a registry for patients of kidney disease – called glomerulonephritis – that mainly affects young adults and adolescents
Mumbai: In a first in the country, the nephrology department at KEM Hospital, Parel, on Wednesday, started a registry for patients of kidney disease – called glomerulonephritis – that mainly affects young adults and adolescents. It would help the doctors keep thorough follow-ups of all patients, thus preventing them from developing kidney failure.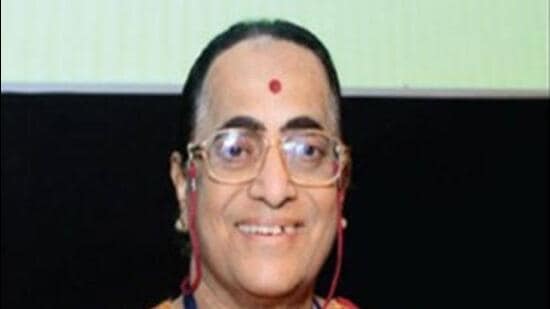 The registry was named after Dr Vidya Acharya, who was regarded as the mother of Indian nephrology. She was known for her meticulous record-keeping, noting down all minute details about a patient. Doctors still refer to the notes while following up with patients who underwent their transplant as far back as the 1980s.
"These notes did not just help us take care of the patients. They were the basis of many longitudinal studies that followed patients years after their transplant, helping us understand the needs of kidney patients better," said Dr Tukaram Jamale, head of the nephrology department.
He added that these were important because they were among the first few studies that documented the disease prevalence and presentation in the Indian context.
Glomerulonephritis, which causes inflammation in the filters (glomeruli) hindering the process of waste filtration, is a largely preventable cause of kidney failure. A study conducted by the hospital in 2015 among the patients registered at its dialysis centre found that at least 10% of all kidney failure cases could be traced back to this disease.
"Renal failure itself affects 150 people per million population. Ten per cent is a huge number in a country like India," said Dr Jamale. If detected in time, it is possible to cure the disease completely and prevent the kidneys from failing. Over 1,500 patients with this condition are currently undergoing treatment at the hospital.
"It is known that nephropathy affects people from different ethnicities differently. Factors like environment and socio-economic conditions also play a role in a person developing kidney diseases," added Dr Jamale. This makes it very important to have indigenous databases, and not to depend on the studies conducted primarily on the Caucasian population in the West. The registry and the research that it would help conduct would fill a big knowledge gap in this regard, he said.
Dean Dr Sangeeta Ravat, former heads of the department Dr Alan Almeida and Dr NK Hase were all excited by the prospects presented by this registry, which digitises data similar to what was found in the notes left by Dr Acharya. "The current facilities of patient care, education and research that the nephrology department has achieved will help us make a mark in the scientific world," said Dr Ravat.