Sixth accused arrested in mephedrone seizure case
Published on Aug 08, 2022 11:55 PM IST
The website of the company claims Namau Chem is a manufacturer of "intermediates, fine and speciality chemicals for pharmaceutical and allied industries"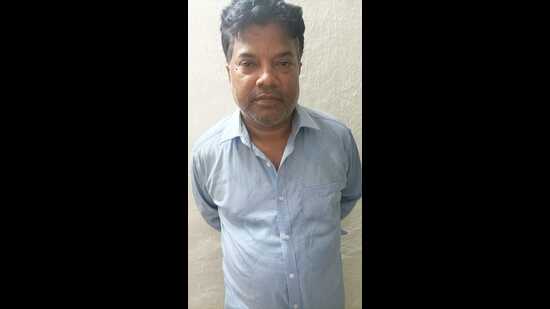 Mumbai: Mumbai police's anti-narcotic cell on Sunday arrested a sixth accused in the 705 kilo mephedrone seizure case of last week. Kiran Pawar worked as a manager at the chemical factory at Ambernath, Namau Chem, where the meth was allegedly cooked.
The website of the company claims Namau Chem is a manufacturer of "intermediates, fine and speciality chemicals for pharmaceutical and allied industries" with over 170 customers, including some of India's leading pharma companies like Cipla, Lupin and others. The anti-narcotic cell is now investigating whether the owners of the company were involved in any way or whether the mastermind of the whole meth production, Pravin Kumar Singh, who was arrested last week, misused the factory in consort with the manager Kiran Pawar.
The ANC cops raided the factory on Monday and claim to have seized equipment that was allegedly used to manufacture industrial quantities of mephedrone and also some invoices that purportedly forward the police's case that over a thousand kilos of mephedrone was manufactured at this unit at Ambernath.
Singh, Mumbai's very own Walter White, the ingenuous protagonist of Breaking Bad, has not yet been cooperating with the police, say sources. A forensic audit of his bank account has shown large deposits and other transactions totalling ₹50 crore in the last few months alone.
Preliminary investigations have also revealed that Singh, 52, bought a 3 BHK flat in Dahisar, 2 shops at Nalasopara, and 3 plots of land just outside Mumbai in the last few years. As per their investigation, Pravin Kumar Singh who belongs to Jaunpur in Uttar Pradesh, began producing and supplying mephedrone about 3 years ago just as the pandemic began and the country went into lockdown, leading to spiralling anxiety all around, and a spurt in demand. As has been previously reported, Singh studied organic chemistry in his postgraduation and then got an MBA in finance from Purvanchal university after which he moved to Mumbai with his wife.
He worked as a supervisor and manager at multiple chemical units in the city, including allegedly as a consultant at Namau Chem, until 2010 before being appointed as CEO of a Gujarat-based chemical factory at Vapi where he worked until 2015. Police say he left because though he was promised the CEO's job, he was never made one. Subsequently, Singh decided to turn entrepreneur and registered a company called Shreya Chemical Private Limited. On the company's website he gave details of 120 chemicals that his company dealt with. However, the operations of Shreya Chemicals Private Limited were restricted solely to the website; there was no manufacturing unit attached to the company, say cops.
Investigators say that it was around 2019 that Singh started getting calls asking him to manufacture MD as the chemicals mentioned on his website could be used to do so. Singh, claim the police, started with small quantities but increased production, allegedly at Namau Chem in connivance with the manager Kiran Pawar who has now been remanded to custody until August 12.
Singh's cosy operation began to unravel in March this year when, on the 29th of the month, the ANC's Worli unit arrested a peddler from Govandi with 250 grams of mephedrone which in turn led to the arrest of a supplier from whom the narcotic cell recovered 2.8 kilograms of contraband drugs.
Further investigation revealed the involvement of two others, a man and a woman, as distributors of these drugs in Mumbai's eastern suburbs. Both of them were arrested on July 27th. Interrogation of these two then led the police to the manufacturer who stored MD at a commercial tenement in Nala Sopara. Singh, the manufacturer, was arrested on August 3rd.
Personalise your news feed. Follow trending topics