₹

1 lakh stolen at gunpoint in Noida; 2 suspects caught within 10 hours

Updated on Jan 16, 2023 11:26 PM IST
Gulfam, who provides labour services for the complainant's work for the company and was helping the latter transport the money, colluded with the suspects to steal the money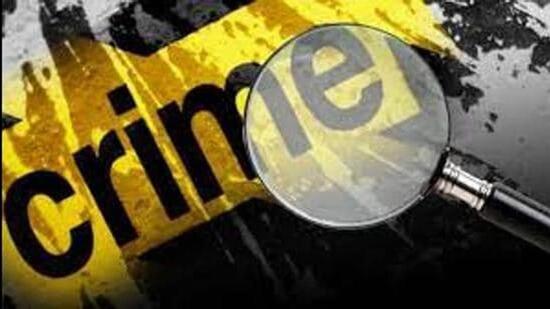 A man was arrested in Noida on Sunday for allegedly stealing ₹1 lakh from a man earlier in the day.
Tej Pratap, who works as a supervisor at a private company that lays cable lines and registered the complaint in this case, told police that he was carrying ₹1 lakh given to him by his company to make payments on January 15.
"The company, National Electrical and Electronics, is based in Lucknow and has a small site office in Sector 18, Noida. The supervisor picked up money from Omicron-3 in Greater Noida and was going to the office of the Yamuna Expressway Industrial Development Authority when the incident took place," said Sanjay Kumar Singh, station house officer of Dankaur police station.
Pratap was riding pillion on a motorcycle and his associate Gulfam was driving it, said police officers. Gulfam provides labour and other services to Pratap for the latter's work for the company, said police officers. At 2pm on Sunday, when they reached an isolated stretch near Galgotias University and Salarpur underpass, three men riding two motorcycles pulled up next to them, said police officers. The suspects held Pratap and Gulfam at gunpoint and took ₹1 lakh from Pratap, said police.
Within 10 hours of the incident, Gulfam was arrested for his involvement in the crime, said police officers.
"When we Gulfam sternly, he confessed to having planned the robbery. He knew about the money and how it would be transported. He colluded with the three other suspects," said Dinesh Kumar Singh, additional deputy commissioner of police, Greater Noida.
Based on Gulfam's alleged confession, another suspect, Naushad, was arrested from Gol Chakkar Chauraha of Dankaur. Police have recovered ₹24,000 from Naushad and ₹25,000 from Gulfam. A new Splendour motorcycle without a number plate, which was used in the crime, was recovered along with a country-made pistol and a live bullet, said police officers.
Two other suspects, Irfan and Adil, are still on the run with the rest of the money, said police officers.
"Once they stole the money, they quickly divided it into four parts. We are looking for the other two accused, who will be caught soon. These men have criminal history of theft, robbery and cow slaughter, among other charges," said Singh.
A case has been registered against all four suspects under sections 392 (robbery) and 504 (intentionally insult to give provocation, intending or knowing it will cause break of public peace) of the Indian Penal Code. Gulfam and Naushad were produced in court and sent to judicial custody, said police.