NPF releases first list of candidates for Nagaland polls
Feb 03, 2023 04:52 PM IST
The NPP"s first list of candidates contains 15 names including legislature party leader Kuzholuzo Nienu, who will be contesting from his home constituency, Phek
The Naga People's Front (NPF) on Friday released its first list of candidates for the February 27 Nagaland assembly polls at the party's central office in Kohima.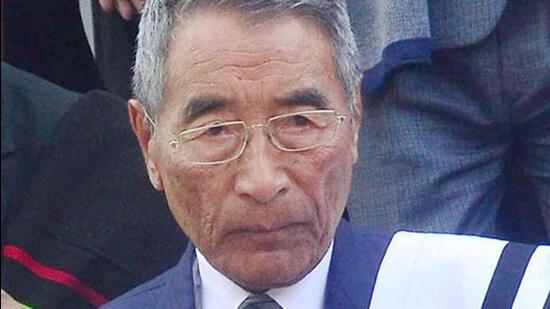 The first list contains 15 names including NPF legislature party leader Kuzholuzo Nienu, who will be contesting from his home constituency, Phek.
In the Northern Angami-I assembly constituency (AC), a regional bastion, NPF president and former chief minister Dr. Shurhozelie Liezietsu's son Khriehu Liezietsu has been named, as many had expected, to retain his seat. Party secretary general Achumbemo Kikon, a former Naga student leader and lawyer, will be contesting again against his peer Mmhonlumo Kikon, a BJP national spokesperson, in Bhandari constituency.
NPF MLA of Chizami and former cop Kezhienyi Khalo will be contesting against ruling Nationalist Democratic Progressive Party (NDPP) candidateand former Rajya Sabha member KG Kenye.
Party functionary S Akho Leyri was chosen to contest in Meluri constituency, a seat which was held by former NPF legislator Yitachu for the last four terms. Yitachu jumped ship from the NPF to the NDPP last year but failed to obtain the ruling party's ticket. First timer Sovenyi Chakhesang was named to fight in Chozuba constituency, a seat occupied by three-time former NPF legislator Chotisuh Sazo. Sazo also joined the NDPP along with Yitachu and 19 other NPF MLAs but was denied NDPP ticket this time.
Kingudi Joseph for Peren is the NPF nominee to contest against former chief minister and NDPP candidate TR Zeliang. Other candidates who have been given NPF tickets in the first phase include Henry Zeliang for Tening, Vivolie Kezo for Pfutsero, Dr. Roland Lotha for Sanis, Tahwang Angh for Tizit, Wanglem Konyak for Tapi, C Kawang Konyak for Tehok, D Yongnyak Konyak for Moka and H Zungkum Chang for Tuensang Sadar-II.