SPPU's research centre likely to be set up at AIT, Pune
Feb 25, 2021 04:34 PM IST
Nitin Karmalkar, vice-chancellor, SPPU was addressing the gathering at AIT's 27th foundation day as the chief guest on Wednesday
The Savitraibai Phule Pune University (SPPU) has expressed intension to set up a research centre at the Army Institute of Technology (AIT), Pune.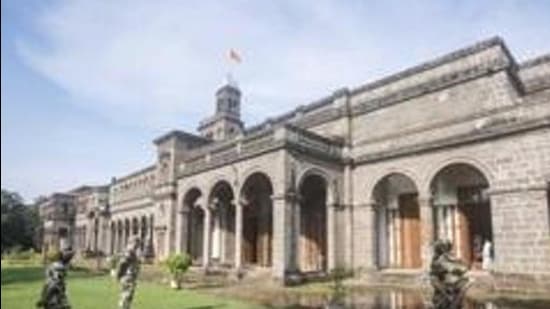 Nitin Karmalkar, vice-chancellor, SPPU, said, "The new education policy includes research, innovation, holistic education, interdisciplinary education, among others. We have to encourage students to take up research, as well as pursue the education of their choice. AIT focuses on the all-round development of its students and promotes research and entrepreneurship and so I would like to offer to set up SPPU's research centre at AIT, Pune."
Karmalkar was addressing the gathering at AIT's 27th foundation day as the chief guest on Wednesday. The function was held in a hybrid mode, with many guests and award recipients joining online.
During the event, he spoke about the essence of the new education policy and its impact on higher education institutions like AIT. He recalled the day when India was a global centre of learning with great universities like the Nalanda, Takshshila and Vikramshila, where multidisciplinary choice in education was the key to the success of its students.
AIT conferred the lifetime achievement award to Padmashree Dr Raman Gangakhedkar, ex-head scientist, epidemiology and communicable diseases at the Indian Council of Medical Research, for his outstanding contribution in the field of epidemiology especially during the onset of the Covid pandemic in India.
Two AIT alumni of the 2000 batch Baljeet Singh and Praveen Prakash, co-founders of startups mTatva and Simbo.ai, were jointly awarded the successful entrepreneur award.
Dr Gangakhedkar who attended the function online praised the culture of social entrepreneurship at AIT, its academic progress and the several student achievements.
He said, "If given an opportunity, I would love to be reborn as a student in an institute such as AIT."
Brig Abhay Bhat, director, AIT, presented a brief review highlighting the achievements and progress of AIT made in the previous year. He elaborated on how academic, co-curricular and extra-curricular activities were conducted by faculty and students despite the constraints and adversities imposed by the lockdown.