3 killed, 7 hospitalised in fresh hooch tragedy in Bihar' Siwan district
Updated on Jan 23, 2023 11:09 AM IST
Police said the toll is expected to climb further and they are searching for more sick people who might be in hiding to avoid interrogation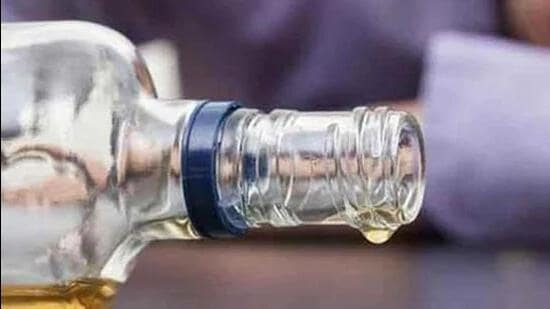 In a fresh hooch tragedy in Bihar' Siwan district, at least three persons were killed and seven others were hospitalised after allegedly consuming spurious liquor on Sunday.
The incident happened in Bala village of Bhopatpur panchayat under Maharaajganj sub-division.
"At least 10 persons were brought to the Siwan Sadar hospital where one was declared brought dead while two died on the way to Patna Medical College and Hospital (PMCH)," Siwan district magistrate (DM), Amit Kumar Pandey said on Monday.
The toll is expected to climb further, said a police official familiar with the matter. The police are searching for more sick people who might be in hiding to avoid interrogation. The Siwan police have launched a drive against the liquor mafia and arrested 12 persons.
This is the first hooch incident reported from the state in 2023. Earlier on December 16, eight people were killed in Siwan after consuming spurious liquor, days after another incident claimed over 50 lives in Chhapra.
DM Pandey, who reached Siwan Sadar hospital after getting information about the alleged hooch tragedy, said the administration had rushed a team to the spot after hearing of the deaths. He added that the cause of the death will be ascertained only after the post-mortem.
"We have also talked to the villagers and urged them to report fearlessly about liquor smuggling. No innocent will be harassed. A medical team is also camping at the village and police are currently investigating the matter. A probe team has been formed and a detailed report has been sought. We will be able to divulge more details once we get the autopsy reports," Pandey said.
The person who died in Siwan Sadar hospital has been identified as Janakdeo Ram (40).
Those admitted in the hospital have been identified as Dhurendra Manjhi (29), Surendra Prasad (31), Laxman Rawat (42), Dulam Rawat (40) Rajesh Prasad and Raju Manjhi (32).
The family members of Dulam Ram told reporters that over 15 persons consumed country made liquor from the shop of one Mantu Rawat on Saturday. Within hours, they started vomiting and complained of nausea, headache, uneasiness and loss of vision, following which their family members took them to the Naviganj primary health centre and Basantpur community health centre from where they were referred to Siwan sadar hospital. Six of them complained of vision loss.
The December 16 incident in Siwan included a chowkidar of Bhagwanpur police station among the deceased. Police said that the families of two victims (Mahesh and Rajendra) quietly cremated the bodies to avoid police action.
The opposition has alleged that hooch incidents have exposed the hollowness of liquor ban in the state due to poor implementation on ground.