Bihar: Tourism sector continues to struggle as state reels under pandemic shadow
Nov 28, 2022 12:10 PM IST
This development comes in wake of the poorly attended state festivals in order to boost tourism and woo tourists from the country and abroad
Bihar's tourism sector is yet to come to terms with the impact the Covid pandemic left in the state. The influx of tourists in the state especially foreign visitors remains dismal even when the pandemic situation in Bihar and whole country has improved drastically.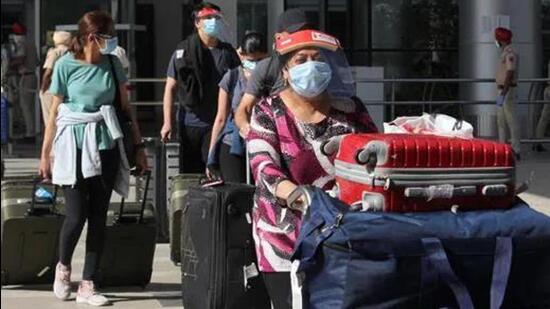 This development comes in wake of the poorly attended state festivals in order to boost tourism and woo tourists from the country and abroad.
The recently organised Sonepur fair which was held after two years since the pandemic could not make any impact.
Also Read: Bihar's Buddhist tourism sector sends SOS to Centre, seeks financial bail out
Reports suggest that Swiss cottages created at the Sonepur fair premises by the Bihar state tourism development corporation (BSTDC), are still waiting for bookings.
"One major reason of the poor flow of foreign tourists is that people in many countries are still not confident enough to travel for tourism purposes. They continue to remain scared of the pandemic," Abhijit Kumar, general manager of the state tourism development corporation, said.
Suman Kumar, travel manager at BSTDC, said there were many queries for the Sonepur fair and Swiss cottages when the preparations were underway.
"A team of foreign tourists was eager to come here and everything was put in place for their arrival. But things did not materialise due to some technical reasons," he said.
BSTDC had even offered rebate on booking charges but it still couldn't draw tourists.
Another official from the BSTDC, who did not wish to be named, said even the condition of tourism infrastructure in the state remains dismal.
"The four Volvo buses BSTDC had purchased during 2008 and 2009 for ₹5 crore, have turned into garbage now," the official said.
These were purchased to cater to the demands of luxurious buses for foreign tourists. And now, the BSTDC is trying to auction these buses, the official added.