Five 'sadhus' from UP town held in Nawada, herbal 'remedies' seized
Jan 31, 2023 10:02 PM IST
SP Ambrish Rahul told HT that the locals saw six men, all dressed in saffron robes, alighting from a passenger train at Chatar railway halt and asking people for alms
Five men, posing as sadhus (holy men) and begging around, were arrested in Nawada district of Bihar on Tuesday and booked for impersonation and forgery, police said.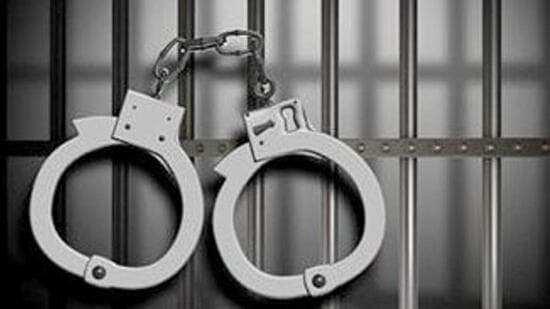 Superintendent of police (SP) Ambrish Rahul told HT that the locals saw six men, all dressed in saffron robes, alighting from a passenger train at Chatar railway halt and asking people for alms. "Their behaviour made the people suspicious and soon a crowd gathered and manhandled them. One of the six men managed to escape while the rest five were held hostage by the crowd until the police were informed about the incident," he said.
A team from Akbarnagar police station soon reached the spot and brought them to the police station.
"During their questioning, they were found to be Muslims, as per their Aadhaar cards," the SP said.
The five arrested were identified as — Mohammed Kalim Ahmad, Mohammed Rashid, Amjad Khan, Armaan Ali and Subhan Alai, all residents of Tikaria village of Gonda district in Uttar Pradesh.
The sixth was identified as Mohammad Ahsan.
"During their questioning, they revealed they had hired a room in Gaya where they lived. They claimed several families from their village were into begging in the guise of sadhus," said the SP.
Some of them had multiple Aadhaar cards on different names, the officer said.
Later, police searched their room in Gaya and seized herbal items, after which a case was registered.
According to police sources, this is not the first such incident.
On July 25 last year, a group of people caught six Muslim men and thrashed them mercilessly at Hajipur in Vaishali after they were found collecting alms outside a temple while dressed as sadhus. During their interrogation later, police found they were from Bahraich district of Uttar Pradesh.