RJD MLA defiant after attack on Nitish as Tejashwi scrambles to control damage
Jan 03, 2023 10:02 PM IST
The MLA's comment against CM Kumar had angered the latter's party JD(U), whose parliamentary board chairman Upendra Kushwaha had immediately demanded action against Sudhakar Singh.
A day after making objectionable remarks against Bihar chief minister Nitish Kumar, RJD legislator Sudhakar Singh, who briefly served as the state's former agriculture minister last year before his unceremonious ouster two months later, struck a defiance note on Tuesday, even as his party leader and deputy CM Tejashwi Prasad Yadav scrambled to contain damage that could strain the ruling grand alliance (GA) in the state.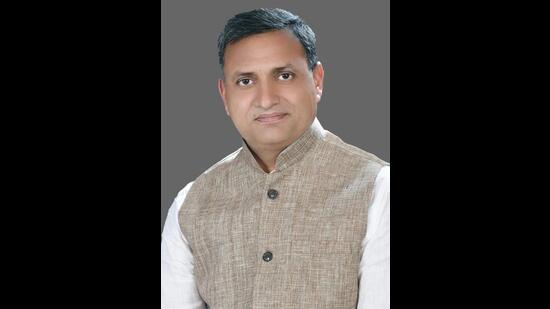 "In RJD, it is me and party chief Lalu Prasad who are authorised to speak on affairs in the grand alliance. If some one is making utterances otherwise, we will take it seriously and apprise the RJD chief, who is still unwell," Yadav said on Tuesday, referring to statements made by Sudhakar Singh, who had on Monday likened CM Kumar to "Shikhandi", a eunuch character in Mahabharata, and said he has no standing of his own.
Without naming the legislator, Yadav said, "Anybody talking against the GA is only helping the BJP."
Sudhakar Singh, a first-time MLA from Ramgarh in Kaimur district, is the son of Jagdanand Singh, Lalu Yadav's close aide who recently got a second term as the state unit president of RJD.
The MLA's comment against CM Kumar had angered the latter's party JD(U), whose parliamentary board chairman Upendra Kushwaha had immediately demanded action against Sudhakar Singh.
CM Kumar too reacted. "If an MLA of a constituent party in the ruling alliance is making utterances against me, it is for the party to look into it. It is their internal matter. I do not take notice of such things or people. We are working in close coordination within the grand alliance," he told reporters on the sidelines of a function in Patna on Tuesday.
MLA Singh, however, held his ground on Tuesday. "Whatever I have said is not wrong. I do not wish to retract my statement. CM Kumar was never a natural choice and is holding the top post due to circumstances. He is no mass leader," he told reporters.
Talking to reporters on Monday, Singh had said Nitish Kumar "has no standing of his own" and demanded that he immediately step down to make way for Tejashwi Yadav. "People will not remember him (Nitish) once he steps down. He has done nothing great for the state…there are people like former CMs late Krishna Singh and Karpoori Thakur who will always be remembered by the people of Bihar for their contribution," he had said.
"Same is the case with our leader and RJD supremo Lalu Prasad ji, who has done a lot for the state...but Nitish will not be remembered at all. He is like 'Shikhandi', with no standing of his own," he had said.
Sudhakar Singh was made a minister in August last year when CM Kumar's JD(U) broke ties with BJP and joined the RJD-led alliance to form a new government.
In October, he had to resign after he antagonised CM Kumar with repeated allegations of corruption agriculture department and opposed the state's agricultural road maps.
Meanwhile, the opposition BJP was quick to seize the opportunity.
BJP's Rajya Sabha member and former deputy CM Sushil Kumar Modi said Singh is attacking Kumar at the behest of the ailing RJD chief to pressure the CM to make way for Tejashwi Yadav as the chief minister.
"There is no trust between RJD and JD-U. There was a promise made by CM Kumar that Tejashwi would be made CM . But now after four months of GA government, CM Kumar is saying Tejashwi would lead the alliance in 2025," Modi said.
Speculation is rife that Sudhakar Singh could switch over to BJP and contest the parliamentary polls in 2024 from the Buxar seat, which his father Jagdanand Singh had represented from 2009-2014.
"Why should I join the BJP? My party had offered the Buxar seat to me in 2009 polls, but I was too young then. My father contested and won," he said.