Preparedness for Omicron variant: Of the 65 oxygen plants planned in Pune, only 37 are operational
With 28 oxygen plants still in the pipeline, divisional commissioner Saurabh Rao assured that Pune and neighbouring districts will have enough stock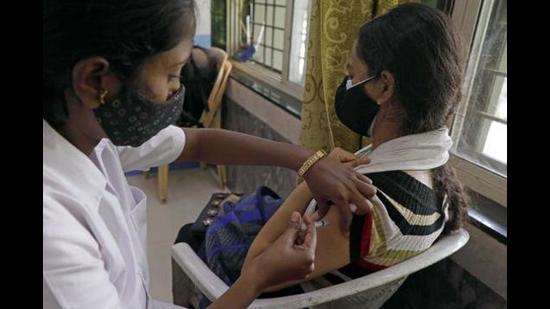 Published on Dec 02, 2021 11:26 PM IST
Even as the government had promised to expedite the procedure to make all the proposed Oxygen plants operational within three months ending September, the story is far from over. The administration had planned to install 65 oxygen plants in Pune district, of which only 37 are operational and 28 are in pipeline.
The installation of the plants acquired renewed urgency after the second Covid-19 wave this summer triggered a shortage of life-saving medical oxygen. Before the pandemic, the district did not have a single oxygen plant. The 37 operational plants have a production capacity of about 21,550 liters per minute and 20 oxygen tanks that can store more than 300 kilo-liters of oxygen
Earlier in August, when the second wave was on the verge of decline, the administration had planned to set up 38 oxygen plants and make it operational by September end, but the administration promised to install more plants considering the rise in cases.
Divisional commissioner Saurabh Rao, in a virtual meeting on Monday along with multiple stakeholders said that the district is fully prepared with enough stock of drugs and also enough supply of oxygen. "Although we are fully prepared for a third wave, the sheer transmission rate of the Omicron variant as is being discussed among the health experts can be challenging for us. If the transmission is about 500-600 times, then it can be a challenge to deal with the patients if the hospitalisation rate rises. Along with Pune, we also utilised this time to prepare the health infrastructure of the neighbouring districts like Sangli, Satara, Solapur and Kolhapur so that the eventual load on the hospitals in Pune is also reduced."
As of November 26, there are about six more plants proposed in Pune city with a capacity of 6,766 liters per minute (LPM), four plants in the PCMC area with 3,590 LPM and 18 plants for rural areas with 6,301 LPM. Along with this, more storage tanks for liquid medical oxygen are also being built, three in Pune city with a capacity of 43 kilo-liters, one in PCMC with 20 KL's and two in Pune rural with 12 KL's
A nightmare on repeat
Covid-19 exposed the world to India's medical oxygen problem, yet only 37 oxygen plants are operational
Current status of oxygen plants in the district
Details No. of plants
Total plants 65
Functional plants 37
Proposed plants 28
Area Operational/capacity* Proposed/capacity
PMC 12/9500 6/6766
PCMC 3/2460 4/3590
Pune rural 22/9589 18/6301
*production capacity in liters per minute
Liquid Oxygen tanks
Details No. of tanks
Total water tanks 26
Functional water tanks 20
Proposed water tanks 6
Area Operational/capacity** Proposed/capacity
PMC 9/130 3/43
PCMC 6/131 1/20
Pune rural 5/72 2//12
**storage capacity in kilo liters
In addition to this, private hospitals have a storage capacity of 211 metric ton liquid medical oxygen.
Close Story
Personalise your news feed. Follow trending topics