26 weeks-abortion safer than giving birth for 10 year-old raped girl
Jul 23, 2017 12:40 AM IST
Abortion safer than giving birth at age 10
A 10-year-old child serially raped by her uncle was denied permission to terminate her 26 weeks pregnancy by a Chandigarh Court last week because of fears that an abortion so late in the pregnancy could kill her.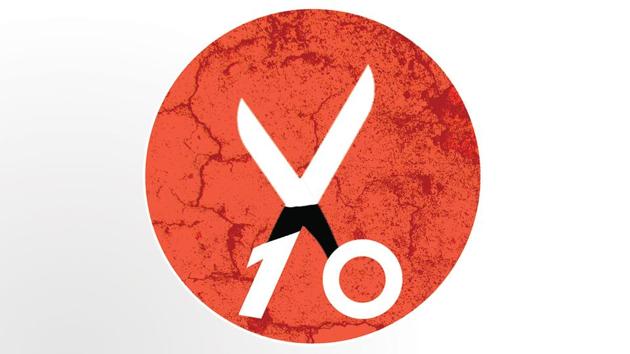 Continuing the pregnancy is a bigger threat to the pregnant child's life and sanity. Medically, the chances of the little girl dying carrying her rapist's foetus to term are far higher than getting an abortion at 26 weeks.
Girls may start menstruating and ovulating as early as age 9 and may even become pregnant, but this does not mean they can safely carry a pregnancy through. Until the late teens, a women's pelvis – muscles and bone in the hip region that support for the growing uterus and baby -- does not fully widen to create a birth canal for the child to emerge during delivery. This makes it difficult for young girls to push the baby through, which often leads to prolonged labour, sometimes lasting days. Babies often don't survive the trauma of birth, and very often, neither do young mothers.
In India, 45,000 healthy adult women die giving birth each year – that's five deaths every hour of the day and night. The risk of pregnant girls under the age of 15 years dying is two and a half times greater than that for women above age 20. If the pregnant child is a 10-year-old child, the risk is compounded.
Child mother
A young child carrying a pregnancy through has exponentially higher chances of delivering a severely premature and underweight baby, developing high blood pressure (pre-eclampsia and eclampsia that lead to seizure, coma), severe bleeding after childbirth, infections and other complications related to labour and childbirth. Even in healthy adult women, these causes account for 70% of childbirth-related deaths in India.
Young girls who survive childbirth often develop fistulas (holes between the vaginal wall and the rectum or bladder) from injury created by the baby's head pushing through a tiny birth canal. As it pushed down, the mother's soft tissue gets crushed between the baby's skull and her pelvic bones, leading to holes in the walls through which faeces and urine leak incessantly to cause frequent infection.
Pregnancy is more physically taxing for an underdeveloped girl than an adult woman because pregnant women also supply nutrition and oxygen to the foetus in the womb, which puts an extra strain on her heart that has to pump more blood. In undernourished 10-year-old, the foetus fights for iron, calcium and other vital nutrients from its child-mother, which leads to severe deficits in nutrition essential for physical and mental development.
The chances of the foetus surviving the full term are poor, both in the womb and after birth. Babies born to teens younger than 15 are more than twice as likely to be underweight (less than 2.5 kg) at birth and are three times more likely to die in the first 28 days of life than babies born to older mothers.
In the Chandigarh case, since the girl or her parents did not know about the pregnancy at a very late stage, the pregnant child did not get the required prenatal care and nutrition, such as iron and folic acid, which are essential for a healthy pregnancy.
Advancing science
India's Medical Termination of Pregnancy (MTP) Act puts the legal ceiling for getting an abortion at 20 weeks, but there are legal precedents of Courts ruling in favour of aborting advanced pregnancies in raped minors.
In 2015, India's Supreme Court ruled a 14-year-old raped girl could end her 25-week pregnancy. In May 2017, the Court allowed Post Graduate Institute of Medical Sciences (PGIMS) to decide whether a 10-year-old from Haryana raped by her stepfather could abort her 18-22 weeks foetus. PGIMS terminated the pregnancy.
There have also been judgments denying abortion to raped girls in late stages of pregnancy. In June this year, Bombay High Court refused to allow a 17-year-old raped girl to abort at 26 weeks.
Since India's MTP Act became law in 1971, technological advances in medicine have made abortions safe at very late stages of the pregnancy, which prompted the Union Health ministry to propose raising the legal limit for abortion from 20 weeks to 24 weeks for "vulnerable" women such as rape and incest survivors setting no upper limit in cases of "substantial foetal abnormalities".
With Prime Minister's Office sending the MTP (Amendment) Bill back to the health ministry for changes, the uncertainty about the way ahead will continue.
Rape survivors need closure. Forcing them to carry their abuser's foetus when they can safely abort is both cruel and unreasonable.
"Exciting news! Hindustan Times is now on WhatsApp Channels
Subscribe today by clicking the link and stay updated with the latest news!"
Click here!