A historian's tribute to archives and archivists
Updated on Dec 19, 2015 10:17 PM IST
The only thing Bangalore lacks (from my point of view) is a properly functioning archive. So, for a few weeks every quarter, I leave the city for some other place to immerse myself in old letters and manuscripts, without which I cannot ply my trade.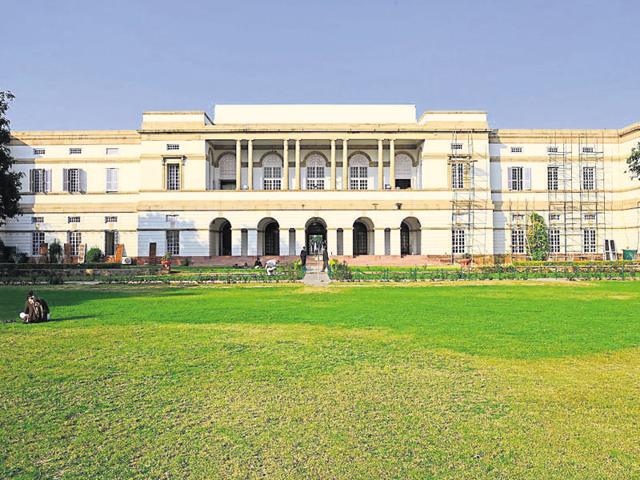 The city I live in has many attractive qualities: superb weather, nice parks, a decent cricket stadium, the country's finest second-hand bookstore. The only thing it lacks (from my point of view) is a properly functioning archive. So, for a few weeks every quarter, I leave Bangalore for some other place to immerse myself in old letters and manuscripts, without which I cannot ply my trade.
Most historians will tell you that they enjoy research more than writing. For there is nothing so thrilling as reading a document one has not seen before — indeed, perhaps no one has seen since it was first written and read, many decades or even many centuries ago. The great French historian Georges Duby describes the feeling in words I cannot match and must therefore quote:
'I was alone. I had finally managed to have a carton brought to the table. What was this box going to turn up? I withdrew a first packet of documents. I untied it and slipped my hand between sheets of parchment. Taking one of them, I unfolded it, and already I felt a peculiar pleasure: these old skins are often exquisite to touch. Along with the palpable delight one gets the sense of entering a secret preserve. When the sheets are opened out and flattened, they seem to still the silence of the archives with the fragrance of long-vanished lives. One can almost feel the presence of the man who, eight hundred years earlier, took up his goose quill, dipped it in ink, and began to form his letters at an unhurried pace, as if engraving an inscription for eternity — and the text is there, before one's eyes, as fresh as the day when it was written.'
The documents I go in search of are 100 rather than 800 years old. That said, the excitement that Duby communicates resonates entirely with my own experience. I have felt it in archives in Adelaide, in Haifa, in Pretoria, in London, in New York — and in archives in Dehradun, Naini Tal, Lucknow, Mumbai, Puné, Ahmedabad and Chennai too. And, since I am a historian of modern India, in archives in the country's capital as well.
My own favourite archive is the Nehru Memorial Museum and Library (NMML) in New Delhi. It has the best collection of primary source materials on 20th century India; it is professionally run; and its manuscripts reading room has lots of light, being on the first floor rather than in the basement. Where, in other Indian archives, taking a break from research means walking down dark, stinky, corridors, here one can walk around the glorious grounds of Teen Murti House, encountering peacocks and lapwings on the way.
I first entered the NMML in 1982. The next year, a certain postgraduate in history named Deepa Bhatnagar joined the staff. She was at first a humble assistant in the records department, sorting files and numbering documents. Slowly, her capability and diligence were recognised, and she was given greater responsibilities. In time, she was appointed head of the Manuscripts Section, and later, given charge of the NMML's publications wing too.
In the 30 years Deepa Bhatnagar has been in the NMML, she has worked under many directors: some outstanding, some merely capable, and at least one actually malevolent. She has seen the institution suffer the whims and fancies of different political regimes. All through, she has focused on her work: on acquiring and classifying manuscript collections; on making sure they are properly preserved; on making them accessible to scholars. She is phenomenally knowledgeable, but also extremely courteous — as countless scholars, Indian as well as foreign, have witnessed over the years.
Deepa Bhatnagar has, in her silent, self-effacing, way, made enormous contributions to the development of historical scholarship on modern India. Hundreds of books and articles could not have been written without her assistance and advice. Her contributions have been both general and specific. It was Ms Bhatnagar who supervised the classification of the enormously valuable papers of PN Haksar, Indira Gandhi's closest confidant between 1967 and 1974. She did the same with an extremely rich collection of papers about Mahatma Gandhi acquired by the NMML. Finally, Ms Bhatnagar played a key role in the research and publication of the Collected Works of C. Rajagopalachari, of which three volumes have so far been published.
I write of Deepa Bhatnagar for two reasons. First, she is due to retire at the end of December, and I wished to thank her on behalf not just of myself, but of the wider community of historians for whom she has done so much. Second, because in these consumerist times there is a great deal of cynicism about public service. Since many politicians are believed to be corrupt, young Indians of ability and integrity tend to turn their back on working for the government. They would rather join a private firm, or a civil society organisation, or become entrepreneurs themselves.
This is a shame, because India's progress depends as much on the public as on the private sector. And if public institutions are to function well, they need not just inspired leadership but professionalism at all levels of functioning. We know and sometimes praise various chief election commissioners; but while these come and go, it is the core staff of the Election Commission that has kept this, one of India's few widely admired public institutions, going. Likewise, if the NMML has been for half a century one of our few fine academic centres, the credit accrues as much to people like Deepa Bhatnagar as to the institution's directors.
(Ramachandra Guha's most recent book is Gandhi Before India. You can follow him on Twitter at @Ram_Guha. The views expressed are personal.)
Personalise your news feed. Follow trending topics