How did Rashtrapati Bhavan honour our state guests
Jan 23, 2016 09:13 PM IST
Karan Thapar recounts the episodes of state honours at the Rashtrapati Bhavan, from the book 'Abode Under the Dome', an account of the meticulous preparations made for Rashtrapati Bhavan's state guests between 1947 and 1967.
Are you, like me, fascinated by trivia? Does it grab your attention, warm the cockles of your heart and linger in your memory? Do you find the eccentric, idiosyncratic and, even, the irrelevant more striking than substantive facts that actually matter?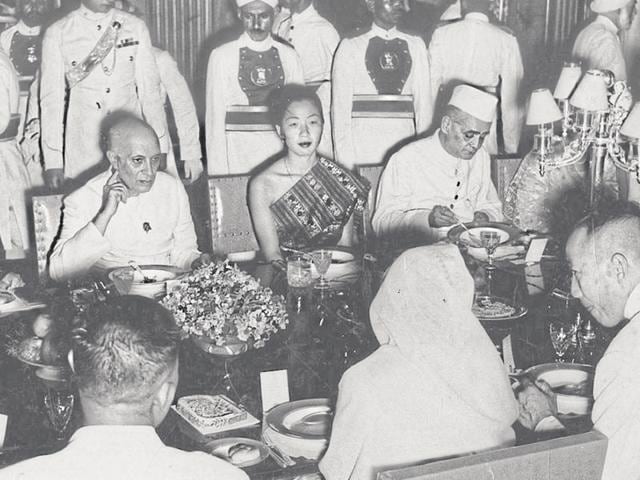 If your answer is yes, read on. I've discovered a delightful book 'Abode Under the Dome', written by Thomas Mathew, the Additional Secretary to the President, which is a treasure trove of bizarre but beguiling facts. It's an account of the meticulous preparations made for Rashtrapati Bhavan's state guests between 1947 and 1967 and it's thrilling to find how far our presidents have gone to please them.
Consider this in-house memo on the food Chou En-Lai should be served when he first visited in 1954. "His Excellency … likes all kinds of sea food such as crabs, lobsters, oysters, prawns, sea-slugs, etc." More importantly, it added: "The Chinese, as a rule, don't eat mutton … ham and pork, when served, should be minced … all meats are eaten very tender by the Chinese." And finally: "Curd and cheese are not liked. With breakfast a glass of hot milk should invariably be served."
However, the special arrangements went considerably further. Chou En-Lai liked working late into the night and so, on his second visit, the Director General of Post and Telegraphs was asked to ensure that "the Rashtrapati Bhavan post office remained open from 12 noon to 10 p.m. on December 30, 1956 and from 7.00 a.m. to 1.30 p.m. on January 1, 1957."
The first American President to stay was Dwight Eisenhower. In his case, Rashtrapati Bhavan staff were told: "The President likes Scotch whisky (Chivas Regal, Dimple Scotch or Black Dog) … (he) prefers de-cafanized (sic) coffee (Sanca) … and during all meals he prefers to drink special barley water … Khalassis should be warned that he should be served with this water even during (the) banquet."
Eisenhower and Chou En-Lai barely knew each other but were equally fussy about their food. Of the American it was said: "He is fond of steak and indulges in large quantities of fresh fruits (like mangoes) at all times. He prefers fruit to be kept in his room so that he can eat in-between meals."
In those days Pakistanis were frequent visitors. Three prime ministers (Liaquat Ali Khan, Mohammad Ali Bogra and Feroz Khan Noon) and one governor general (Ghulam Muhammad) stayed at Rashtrapati Bhavan. On her return, Begum Aliya Mohammad Ali wrote to President Rajendra Prasad: "The beautiful sari and scarf will be worn with great pleasure and pride. The exquisitely carved ivory lamps will be treasured as happy mementoes of our visit."
The gem is a letter written by Queen Elizabeth to the President from Lahore, days before her arrival in 1961. "I see from our programme that on 1st March, the last night of our stay in India, it's arranged that we should dine privately in our rooms at Rashtrapati Bhavan. It would give much pleasure to my husband and me if you would join us on this occasion. I have also invited the Prime Minister and Mrs Indira Gandhi. May we hope to have your company?" The last sentence is a delight. We no longer express ourselves in this delicate understated way.
In 1983, when the Queen was on her penultimate visit, "there was no special advisory on her likes or dislikes." However, the book mentions she prefers gins and tonic whilst Prince Philip favours beer. The Duke, however, "is not partial to strawberries."
On November 27, 1983, the Queen wrote to thank President Zail Singh for his hospitality and signed off: "I am, your sincere friend, Elizabeth R." This book explains why Rashtrapati Bhavan has made so many.
The views expressed are personal