In Delhi homes, a false sense of privacy abets domestic violence
Mar 06, 2017 04:47 PM IST
A plumber beats up his wife for 12 hours before beheading her with a saw in east Delhi's Madhu Vihar. A gory crime of this nature is not reported every day, but it could have happened anywhere in India.
A plumber beats up his wife for 12 hours before beheading her with a saw. A gory crime of this nature is not reported every day, but it could have happened anywhere in India.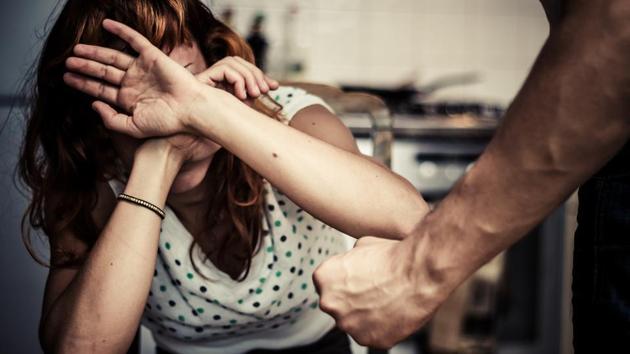 In a village, where communities are close knit, such an ordeal would require a degree of passive complicity. In a metro such as Delhi, the prolonged torture culminated into beheading because nobody bothered to intervene.
The scene of the crime, Madhu Vihar, is an informal settlement in east Delhi where houses are so tightly packed it is difficult to maintain privacy. So, on February 10, when Subodh Kumar beat up his wife all night long, her repeated calls for help reached many.
Describing the fights as an everyday affair, a neighbour told HT that he knocked on their door and asked them to "keep it low". Kumar told him not to interfere in his "private matter". The neighbour called up his landlord and that was that.
Confident that nobody was watching, Kumar diabolically planned to cut his wife's body into pieces over the next two days. His crime came to light only when he confessed to a friend.
Read: Neighbours heard screams on night of beheading, did little to help victim
Not all cases of domestic violence have a murderous end. But the perpetrators are always confident about being in total control behind the closed doors of their home. Our insular urban life, where many don't even know their neighbours, fuels that confidence.
Historically, wife beating was a private matter until different countries criminalised it. Since 1983, under section 498-A of the Indian Penal Code, domestic violence is defined as any act of cruelty by a husband, or his family, towards his wife. Ten years ago, India also brought in the Protection of Women from Domestic Violence Act, a separate civil law to protect married women, mothers, daughters and sisters within their homes.
According to the last detailed study by the government in 2005-06, 40% of married women between 15-49 years said they had faced some form of domestic violence. Though, only one in four victims ever sought help. Education or wealth did not change the help seeking behaviour. Some women turned to their families, mostly their husbands'. Few went to police, medical personnel, or social service organisations.
An analysis of the National Crime Records by the BBC in 2014 found that from 50,703 in 2003, the number of reported cases had gone up to 118,866 in 2013 — an increase of 134% over 10 years, far outstripping the rise in population over the same period.
It is not that homes suddenly became a more violent place. With adequate laws, the reporting improved. But experts say that domestic violence is still the most under recorded crime in India. It takes remarkable courage to report abuse because the victims are often emotionally and financially dependent on their abusers.
Also, the threshold for intervention in domestic abuse is usually very high. Many do not consider it a crime. Others think it is too private a matter to interfere. Family, friends and neighbours — those closest to the victim — should be the first to pick up signs of abuse and intervene. Gender groups prescribe ringing the doorbell, letting victims know that they can take refuge in your home and calling police if the situation is out of hand.
Detecting and reporting domestic violence, however, are not enough. Women who show the courage to walk out of an abusive relationship need support to get on with their lives. First, they need a safe, comforting place to stay.
In Delhi, there are only 13 shelters and short-stay homes for women. Most are shabby and overcrowded — used mainly by the destitute. Together, these can accommodate just 238 women, the Mint reported last November.
Once victims find a place to stay, they need help to file reports and fight cases. The law mandates the government provides such help. But Delhi has only one protection officer in each district to do this, the Mint report said.
While the state must do a lot more to back the victims, it cannot, and should not, enter our homes. It is really up to each of us to step in every time a domestic quarrel leads to abuse at home and in the neighbourhood.
shivani.singh@hindustantimes.com