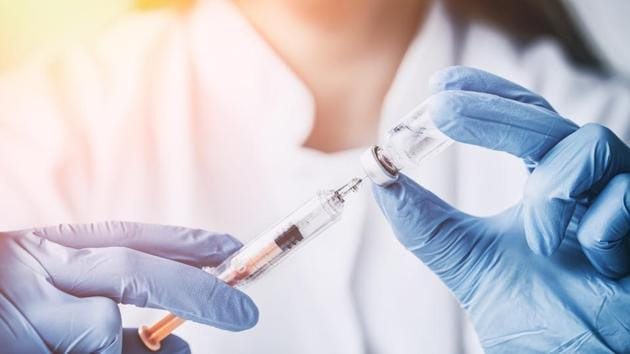 Why is flu so deadly? Know your ABCs
Novel viruses cause pandemics because humans have no immunity against them. The last big flu pandemic was caused by the novel H1N1 virus, which killed close to 300,000 people in 2009-10.
UPDATED ON APR 29, 2018 10:01 AM IST
The ubiquitous flu sometimes has unpredictable outcomes. Each year, many millions get infected and recover within days, but some get hospitalised with complications that can kill them. Despite advances in science since the 1918 flu pandemic that killed an estimated 50 million worldwide, seasonal flu continues to infect and kill, largely because of the flu viruses' ability to mutate to evade the body's immune defence.
Of the three types of seasonal influenza viruses, Influenza B and C infect humans predominantly, while Influenza A infects many animal species, including birds, pigs, horses, seals, whales, anteaters, cats and dogs. Influenza A and B cause seasonal flu, sickening 10% to 15% of the world's population each year.
Influenza A, which affects birds most, is a bigger concern because its genetic material can mutate to create new flu viruses that spread between humans.
Novel viruses cause pandemics because humans have no immunity against them. The last big flu pandemic was caused by the novel H1N1 virus, which killed close to 300,000 people in 2009-10.
Type A viruses are divided into subtypes based on the specific variety and combinations of two surface proteins, haemagglutinin (H) and neuraminidase (N). There are 18 types of H proteins and 11 of N in flu viruses, and the human antibodies that attack one do not recognise another, allowing the latter to circumvent the immune system. The only Influenza A viruses that have adapted to spread easily between humans are H1N1, H2N2 and H3N2.
By the letter
In 2018-19, H1N1 and H3N2 are set to be the dominant Influenza A strains causing infection, according to the World Health Organisation (WHO), along with two type B viruses named after the areas where they were first identified — Victoria (in Australia) and Yamagata (in Japan).
Type C flu viruses cause milder infections and localised outbreaks, which makes them less of a public health threat. Bird flu strains that don't spread from person to person, such as H5N6, are also easy to contain.
The most deadly strains are the ones that are highly contagious and cause mild to acute respiratory illness, usually affecting the upper respiratory tract (including the nose, throat and bronchi). Symptoms include sudden onset of fever, muscle pain, headache and body ache, together with a dry cough, sore throat and a stuffy nose.
Flu kills directly when it causes pneumonia in the lower respiratory tract, including the lungs.
The virus replicates faster in people with weakened immunity, including pregnant women and people over 65. Those with chronic diseases such as heart conditions, diabetes and obesity are at higher risk of complications because flu causes inflammation, which is the body's broad immune defence against disease.
The immune challenge
Unlike other infections like chicken pox and the measles, having the flu once doesn't provide immunity against future encounters with the disease. The surface H proteins mutate constantly, making it impossible for antibodies against the last flu infection to recognise and fight the new one. The strains that evolve most efficiently to circumvent prior immunity become the dominant circulating strains in the next season.
With dominant strains changing ever so often, the WHO tracks flu outbreaks and recommends a new vaccine in February each year against the dominant strains. For 2018-19, the recommended quadrivalent vaccines offer protection against A/Michigan H1N1; A/Singapore H3N2; B/Colorado (B/Victoria lineage); and B/Phuket (B/Yamagata lineage).
This season is expected to have a higher death rate. Our strongest immunity is against the first flu virus that infected us. Since H3N2 did not circulate between 1918 and 1968, people born before 1968 have lower immunity against it. As a result, four times more deaths are recorded in flu seasons where the dominant strain is H3N2, with older people the worst affected.
Vaccines protect, but not completely. Compared to 97% protection offered by two doses of the MMR vaccine against measles (one dose is about 93% effective), the highest protection offered by a flu vaccine has been 60%. This year's flu vaccine is only 36% effective, according to the US's Centers for Disease Control and Prevention, but lowers the severity of symptoms, infection-related complications and death in everyone vaccinated.
Protection kicks in two weeks after vaccination. Other factors, such as age, co-existing health conditions and earlier flu infections and vaccinations, also affect vaccines' efficacy.
Scientists are working to develop a universal vaccine that would protect against all flu strains by inducing an immune response against a part of the influenza virus that stays the same over time and between strains. This would allow the world to use the same vaccine every year and stockpile it to prevent outbreaks.
Topics
Close