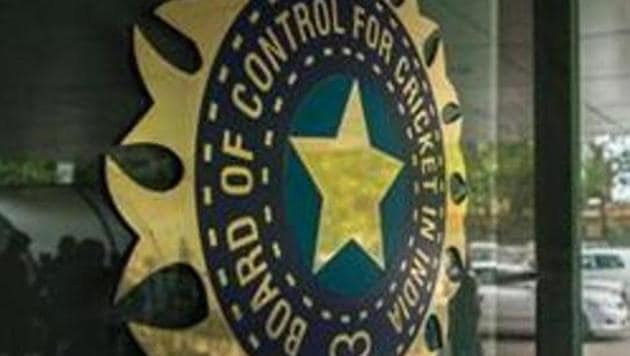 BCCI a commercial hit, but administrative row continues to drag it down
Bitterness pervades the corridors of the Board of Control for Cricket in India (BCCI) as officials continue to grapple with the Supreme Court-appointed Committee of Administrators and CEO, Rahul Johri
UPDATED ON APR 07, 2018 10:30 AM IST
Efficient management and ability to keep raising the bar in commercial terms are the benchmark of successful modern federations. Managing market forces and constantly meeting the expectations of fans are challenges.
The Indian cricket Board (BCCI) presides over a cricket market that is recession-proof. IPL's 11th edition kicks off on Saturday with a hugely improved media rights deal with Star India in place. And the proverbial ink is barely dry after the mega media rights for Indian cricket signed on Thursday.
But bitterness pervades the corridors of the Board of Control for Cricket in India (BCCI) as officials continue to grapple with the Supreme Court-appointed Committee of Administrators and CEO, Rahul Johri.
While BCCI has been in ferment for eight years, administration has been hobbled since the 2013 IPL spot-fixing scandal despite cricket remaining a winner. The Supreme Court-ordered reforms are yet to be fully carried out due to resistance from entrenched officials with no sight of a meeting point.
READ | Virender Sehwag backs Ravichandran Ashwin to lead Kings XI Punjab to IPL title
E-auction row
The e-auction preceded another feud as 'acting' secretary Amitabh Choudhary raised objections over jettisoning the earlier auction method of bids being submitted on sealed envelopes. The huge spike in the Star India deal (Rs. 6,138.1 crore for 2018-2023 from Rs 3851 crore for 2012-2018) has vindicated CEO Rahul Johri's push for e-auction.
The CEO was appointed as recommended by the Justice RM Lodha committee report that tasked the professional to run the show with the elected members playing a more marginal role.
However, BCCI is far from having reforms implemented. The CoA headed by Vinod Rai is at half strength as a two-member body. Its seventh status report seeking an AGM and fresh elections that will see the ouster of 'acting' office-bearers is stuck as it needs clearance by the Supreme Court, which has not heard the case since mid January.
some state units have fallen in line, but senior office-bearers opposing the one state, one vote and tenure recommendations has only led to a weakening in BCCI's standing in the cricket world.
READ | IPL 2018: Chennai Super Kings 'nervous' on return - Stephen Fleming
Not defending Kohli
It has receded to the background, but Steve Smith's 'brain fade' episode in the Bangalore Test of March, 2017 saw the then Australia skipper admit he tried to illegally take dressing room help to review his dismissal. But Cricket Australia CEO, James Sutherland, who swears by the need to change the dressing room culture, himself made an extraordinary attack on Virat Kohli for suggesting Smith and Co were habitual offenders.
Sutherland, instead of censuring Smith, said Virat Kohli didn't know how to say sorry. The splintered BCCI didn't defend its skipper. Its statement merely sought to bury the issue.
BCCI, for all its faults, is the best-run federation in India. But with its image dented, it can't escape a management overhaul. Elected members are also crucial for BCCI to retain its place in the high table of world cricket.
On hindsight, the Lodha panel may have gained a lot if it had stressed on fewer changes. Ruling on administrative tenure and ensuring a major state like Bihar returns to Ranji Trophy alone would have helped build popular pressure for change.
READ | IPL 2018: Jasprit Bumrah world's No 1 limited-overs bowler - Shane Bond
Lodha slams BCCI
Former CJI, RM Lodha, is critical of the stalemate. "The CoA was appointed by the Supreme Court and is the absolute authority. But the court gave some latitude to the elected officials," he pointed out. "So many things have happened or not happened, but BCCI administration is in a mess.
"It's high time BCCI showed leadership. I thought the report would become a template for other federations as well, but the cricket board has not taken it forward.The CoA should have done things more decisively."
Until then, squabbles over whether India should stage its first Day/Night Test this year or who should be appointed in senior posts would continue.
Close