IPL 2017: Royal Challengers Bangalore likely to miss injured Virat Kohli
Virat Kohli said it's 'still few weeks' for him to fully recover from the shoulder injury that he suffered during India-Australia Test series. Even if he takes two weeks to recover from now, the Royal Challengers Bangalore captain will miss three matches in the 2017 Indian Premier League (IPL).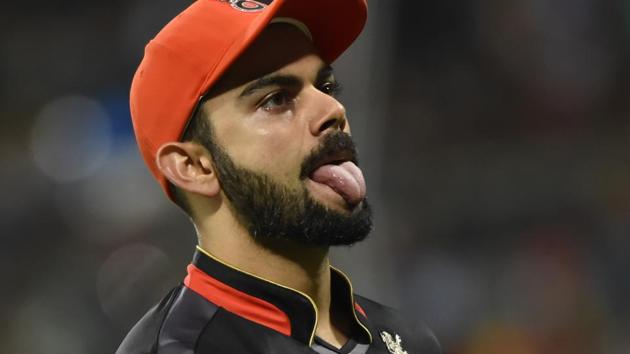 Updated on Mar 28, 2017 11:44 PM IST
Virat Kohli's shoulder injury came as a rude shock for India ahead of the Dharamsala Test. Eventually, for the first time since he began his Test career in 2011, the Indian cricket team captain had to sit out due to injury. And now, he might miss the early part of the 2017 Indian Premier League (IPL) due to the same reason.
The 28-year-old Kohli, who is Royal Challengers Bangalore's captain, hinted that he might be out of the field for 'a few weeks.' The IPL is starting on April 5 with a match between Royal Challengers Bangalore and Sunrisers Hyderabad. With just eight days to go for the game, Kohli's statement about the duration he might take to recover has raised doubts over his participation in IPL.
Read | India vs Australia, Dharamsala Test: Rahul, Rahane help IND regain Border-Gavaskar Trophy
"Still a few weeks to go till I can be 100 per cent on the field. You have to take it in your stride and move forward," Kohli said in the post-match presentation ceremony of the Dharamsala Test, which India won by eight wickets to clinch the series.
In a press conference he added: "It (shoulder) is not fine as of now. I don't know exactly. The physio will give an official statement soon on the time span."
The Royal Challengers also has matches on April 8 (vs Delhi Daredevils), April 10 (vs Kings XI Punjab). So, even if Kohli takes two weeks to recover fully from his shoulder injury from now, he will miss at least three matches.
Kohli had hurt his right shoulder in the Ranchi Test when he looked to stop a boundary at wide long on. He dived but he landed heavily on his right shoulder.
Injury serious
The last time Kohli said he would not play if he is not 100 per cent fit, he sat out of the Dharamasala Test, which was a must-win match for India to reclaim the Border-Gavaskar Trophy.
"I am no different from anyone. No special treatment for me and the same rule applies for anyone. Me being 100 per cent fit is the only condition that I will play tomorrow," Kohli had said.
With the Indian team travelling to England for the Champions Trophy in June, it remains to be seen whether Kohli would risk his fitness by making a hasty return in IPL.
Hodge's jibe
Another Australian player Brad Hodge, who is Gujarat Lions' coach, however, did not shy away from taking a jibe at Kohli for missing the Dharamsala Test. He said Kohli missed the crucial Test to keep himself safe for IPL, because it pays him well.
Read | Virat Kohli skipped Dharamsala to play IPL - Here's Brad Hodge's damning charge
"I'm hopeful, as a Gujarat Lions coach, that when we play RCB in a couple of weeks that he's not playing. Because if you miss one game of Test cricket and you're fronting up the next week for RCB versus whoever, at Bangalore, Chinnaswamy Stadium…
"You'd be pretty dirty if he didn't front up to a Test match and try and win a valuable series against Australia. You would think that your captain would get out there and get amongst the fight ."
Close Story