'I want to produce Kane Williamsons but...': Ex-New Zealand batter makes brutal Finn Allen vs Rohit Sharma comparison
Jan 26, 2023 06:19 PM IST
Finn Allen set the momentum for New Zealand in the thrilling first ODI but then fell for ducks in the second and third.
New Zealand's batters have had a rather peculiar experience in their recently concluded ODI series against India. While they challenged the high scores that India set for them, especially in the thrilling first ODI, their top order batters aside from Devon Conway, did not make a big mark.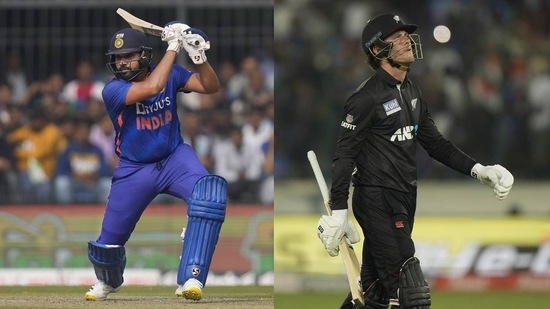 On the other hand, India were buoyed by the performances of their openers, particularly Shubman Gill. Among the New Zealand top three, 23-year-old Finn Allen had a particularly disappointing series. Allen provided the New Zealand chase some impetus under tough batting conditions in the first ODI, scoring 40 off 39 balls but was then dismissed for consecutive ducks.
ALSO READ | 'Ishan bhi bolega mujhe khilao, mai Ranchi ka hu...': Rohit's blunt comment on competition for spots in India squad
Former New Zealand opener Craig Cumming has said that while Allen is young and learning, he is concerned about the fact that he is failing at a very important position for the BlackCaps.
"I'm concerned around the style of cricketers we're trying to produce. I want to produce Devon Conways, I want to produce Kane Williamsons; the guys that have got craft and can bat and they've got more than one (skill)," Cumming told SENZ Mornings on Thursday.
"Finn Allen at the moment, he's young, he's learning but (he's in a) really important position for us at the top of the order and he seems to be at the moment a one-pace, one-line hitter.
"At the moment it's failing and maybe Finn's getting the experience, I mean they've got to stick with him, but he's not producing enough at the moment." Cumming compared Allen with India captain Rohit Sharma, who is known for his prowess to hit the ball a long distance in the shorter formats of the game but has also proven to be a formidable Test opener in recent years.
"You look at Rohit Sharma and the way they (India) play, yes they're powerful but they also have skill in the way they go about executing their plans. I just worry at the moment that Finn's sort of been thrown into that mix where it's one pace, batter up, it's a baseball style mentality; try to hit home runs and that's all we want," said Cumming.