Mohammed Shami becomes victim of social media trolling once again
Press Trust of India, Kolkata |
Press Trust of India
Jul 19, 2017 04:50 PM IST
Mohammed Shami was the victim of a similar kind of attack on social media during Christmas last year when he posted a picture with his wife and daughter.
Indian cricket team fast bowler Mohammed Shami has once again become a victim of social media trolling after he posted pictures of his wife during their daughter's second birthday celebrations.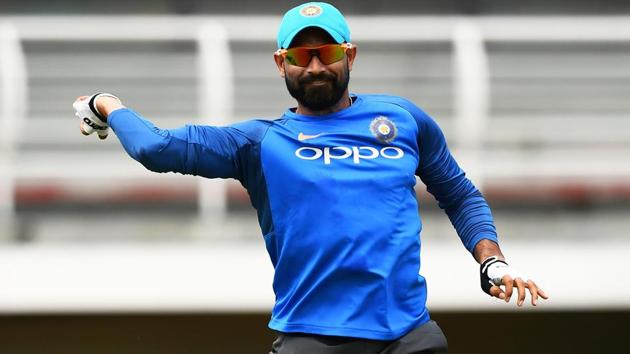 The cricketer was trolled as many felt that his wife Hasin Jahan committed a "sin" by not wearing a hijab during the birthday celebrations.
"Sad to see your wife without hijab. my dear shami sir do not look at the smallness of the sin, rather look at the one whom you are disobeying," Sharun Km from Kunnamkulam posted with a hashtag #GoToHell.
READ | Irfan Pathan was trolled for tweeting this 'un-Islamic' photo of his wife
Syed Akhtar from Beijing wrote: "Do you want to please right wings by not wearing hijab nd celebrating birthday."
Mohammad Tahir Faisal from Patna tweeted: "Drown in shame... Are you Muslim, I don't think so you're Muslim...Islam can't allow you to celebrate Birthday in that fashion."
However, the fast bowler's fans came out in strong support of him.
"Sad to see insects like you crawl out out of the gutter," Prajay Basu from Mumbai posted.
Bhagya Teja of Bengaluru asked: "When will you're petty mindset change?"
The trolling on social network came a day after Jadavpur police arrested three youths for allegedly attacking Shami late on July 22 when he was returning home to Katju Nagar, behind South City Mall.
Police have beefed up security in the area.
"Police patrol and officer of anti-rowdy section have been asked to patrol the area and the road in front of his apartment to prevent any untoward incident," an officer at the Jadavpur Police Station told PTI.
READ | Ravichandran Ashwin trolled by Manchester United fans – here is why
This was not the first time that Shami found himself at the receiving end of social media beamers for his wife's choice of clothes. He faced similar trolling during Christmas celebrations last year.
At that time, Shami uploaded some family pictures of his wife and daughter in western outfits.
Another India cricketer Irfan Pathan also faced a similar social media ire after he posted an "un-Islamic" photograph with his wife wearing nail polish.