The more guns pointing at me, the better it is: Ex-India coach Ravi Shastri
'It's how you handle pressure. I enjoyed it. Some people thrive, some choke. I thrived.'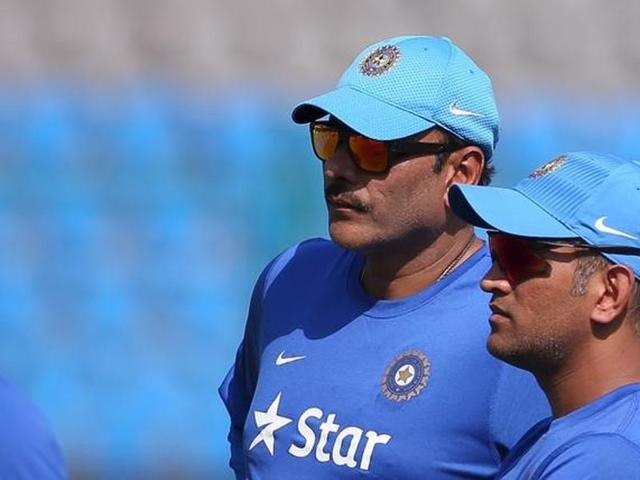 Updated on Jun 28, 2016 09:45 AM IST
Anil Kumble may have beaten him to India coach's job but Ravi Shastri stays proud of his stint as the team director. Talking to Hindustan Times, the former all-rounder and India cricket captain brushes aside conspiracy theories and says he's already looking ahead.
Excerpts from the interview:
Are you surprised that you didn't get the job?
Nothing surprises me, nothing is permanent in life, changes are bound to happen, sometimes sooner. I am happy. It's about being honest with your job and I have given my 100%. It is time to move on and there is plenty you can do.
It's been an unbelievable 18 months of my life. The India team held the top ranking in Tests and we were at the top in T20s in this span. Someone asked me if 'you could have done better', I said 'we have overachieved'. After all, we are only human.
How was the overall experience with the team?
This will be the best experience of my life. It has enriched my knowledge, taken me into the modern era of the game... how players think. For that kind of experience, you have to be there, it's something which can't be told.
How has the thinking of the players changed from your time?
When I started, the one-day game had just started. It took off after the 1983 World Cup and 1985 Benson & Hedges World Championship win in Australia. Now a player comes in knowing he has to adapt to all three formats of the game.
It's a faster game -- the whole pace is faster, even though Test cricket is the pinnacle. There is tremendous emphasis on fielding.
The coach-selection process was set up to make it transparent. Are you satisfied with it?
I am a guy who is above all this. My job was to fill the application form and appear for the interview and presentation. What happened, I don't know and am not affected by it. It is for other people to know.
I know the boys have done well. I felt with another year-and-a-half I would have helped them into a really good space. They are already in a good space, it could have been better.
Anil (Kumble) has got a really good side and I have wished him all the best.
Did you get a chance to speak to Kumble?
He had called up immediately after his appointment. He said he would like to speak to me (about the team). Anil has been a champion cricketer, and I said anytime. I wished him well.
Your advice to Kumble?
Keep the consistency going. It is a really good side with some champion cricketers and two great captains in Virat Kohli and MS Dhoni who have great respect for each other.
After the IPL you had said it was time for Dhoni to leave captaincy and focus on contributing as a player.
What I had said was Dhoni should look at where he will be after four years. If he sees himself playing (at the World Cup) then fine or they (BCCI) might need to groom someone. If they are looking at a replacement, they have someone ready in Kohli.
Dhoni is one of the greatest cricketers of all time and it was a privilege sharing the dressing room with him.
How did (Sourav) Ganguly's absence from your interview affect your chances?
My job was to attend the interview and the committee members asked me some great questions and it was a good interview. I am not the kind of person to think about anything else.
Is there a history between you and Ganguly and is it true that you two don't acknowledge each other?
That is media's creation. You guys can carry on with it.
What do you cherish most of your time with the India team?
The entire experience, the kind of cricket we played, the camaraderie... I can walk away with my head held high.
It's the big events you remember, the two World Cups, where we reached the semis and the Asia Cup. You don't remember the bilateral series except something special like sweeping the T20 series in Australia. Then the brilliant batting of Virat, Rohit (Sharma), (Ajinkya) Rahane and Shikhar Dhawan. Being in the dressing room with one of the greatest cricketers of all time -- Dhoni.
More importantly, the support staff -- they are the unsung heroes, no one works harder than them, each one of them did a magnificent job. They were all through the NCA (national cricket academy)stable, which should make every Indian proud.
What are the pressures an India coach faces?
The spotlight on the India team is always going to be much more than any other team. It's tough and there is no margin for error given our mindset and the expectations of our people. You guys are waiting with your pens.
It's how you handle pressure. I enjoyed it. Some people thrive, some choke. I thrived. There are always guns pointing towards you, for me the more guns pointing at me, the better.
Close Story