'Unfair to point fingers at IPL. Blame the players if India don't perform well in ICC events': Gambhir's blazing remark
Published on Nov 27, 2022 07:09 AM IST
Gambhir opined that it's unfair to point fingers at IPL which he feels is the best thing that happened to Indian cricket.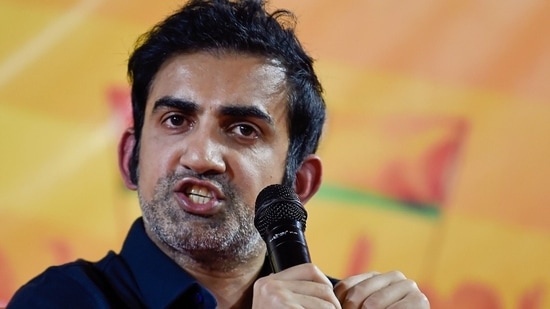 The Indian Premier League (IPL) and the Indian players prioritising it over certain international fixtures were subject to immense criticism moments after the Men in Blue suffered a T20 World Cup exit. Legends like Wasim Akram pointed out that India never won a T20 World Cup since the inception of IPL while others, notably Sunil Gavaskar, lashed out at players skipping international series as part of work management instead of IPL. But former India cricketer Gautam Gambhir has lashed out at all those critics.
Speaking at the TURF2022 & India Sports Awards of FICCI, Gambhir opined that it's unfair to point fingers at IPL which he feels is the best thing that happened to Indian cricket. He also feels that players and their performance are to blame if India fail in ICC events, not the IPL.
"IPL is the best thing that has happen to Indian cricket. I can say this with all my senses. There has been lot of backlash regarding IPL since it started. Every time Indian cricket does not do well, the blame comes at IPL, which is not fair. If we don't perform well in ICC tournaments, blame the players, blame the performance, but it is unfair to point fingers on the IPL," Gambhir said.
ALSO READ: Ramiz Raja given brutal 'T20 World Cup attendance' reminder over 'Who'll watch WC in IND if PAK don't take part?' remark
The two-time World Cup winner also praised the BCCI for employing Indian coaches over the last couple years to lead the Men in Blue and further stressed upon the need of bringing in more Indian coaches in IPL.
"One good thing that has happen in Indian cricket is that Indians have started coaching the Indian National Cricket team now. I strongly believe Indian should coach the Indian team. All these foreign coaches, who we gave a lot of importance to, come here to make money and then they vanish. Emotions are important in sports. The only people who can be emotional about Indian cricket are the ones who have represented their country," Gambhir said.
"I am a mentor of Lucknow Super Giants. One thing I want to change is that I want to see all Indian coaches in IPL. Because no Indian coach gets opportunity in Big Bash or any other foreign leagues. India is a superpower in cricket, but our coaches do not get opportunity anywhere. All the foreigners come here and get the top jobs. We are more democratic and flexible than other leagues. We need to give our own people more opportunity," he added.